Millage Minder: The Power of Connection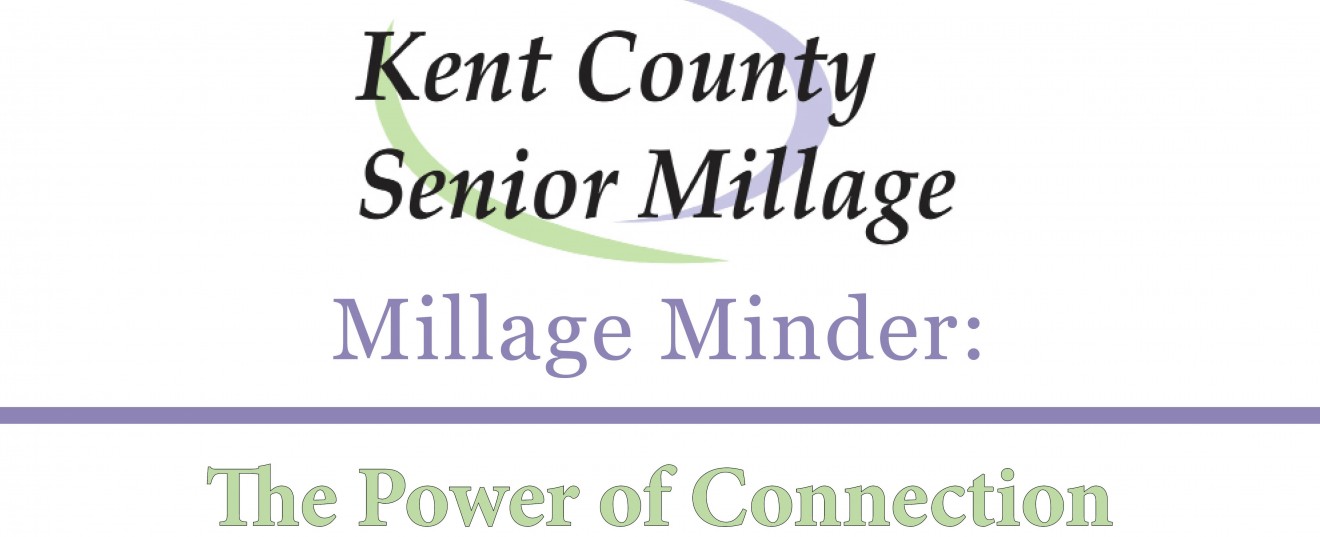 In trying times, the relationships we have with others can often become our anchors. With the current pandemic, this remains true, however, the way in which we connect with our friends, family, and community likely looks very different. Socialization is a key component for our wellbeing, without it, feelings of loneliness and isolation can set in. Connection plays a critical role for our Kent County Senior Millage (KCSM) partners. These partners provide social and in-home supports for older adults to help maintain their independence. Many of these services are established through the relationships they have with their clients. If they didn't have these relationships in-place, transitioning care during the pandemic would have likely proven impossible. The KCSM network is made up of creative thinkers, who recognized that support is more vital now than ever before. They rose to the challenge to come up with ingenious, safe ways to continue to take care of older adults. In this Millage Minder, we will take a look at two KCSM partners, Life Therapeutic Solutions and St. Alphonsus' Young at Heart program, who both used the power of connection in new and innovative ways.
---
Life Therapeutic Solutions- Stepping Stones Program
Staying connected to their clients was the first course of action for Life Therapeutic Solutions (LTS)' Stepping Stones Program. Their therapists immediately reached out to clients to explain the "Stay Home, Stay Safe" mandate, and quickly adapted their services to meet clients' needs from a distance. The Stepping Stones program focuses on recreational therapy, so their therapists performed exercises, crafting, and reminiscence activities via telehealth for those who could participate. They also thought outside of the box to put together and deliver leisure bags to clients at home. All to ensure clients continued to receive care.
In May, LTS therapists began to see clients at home again with safety measures in place, and this proved to be a vital connection. In the case of a dementia client, the family had decided to recently transition him to a skilled home, and though they were unable to visit him due to COVID-19 lockdown regulations, the therapist with Stepping Stones was able to enter the facility as an essential worker. As Kristine Schwab, program director, explained, "The therapist was able to continue to work to help him with the transition to a new environment and be that familiar face he was longing for." Sadly, he was nearing his final days, but thankfully his therapist was able to provide reminiscence therapy (looking at family pictures), music therapy (playing/singing hymns), and sensory therapy (touch and light massage) and would report to his daughter after each visit. Having this connection to the client put the family at ease and was a huge help to their morale.
Establishing a connection early makes a huge difference for clients. A prime example is when Life Therapeutic Solutions provided outreach flyers for senior meal delivery recipients. These tend to be isolated older adults and soon after, they were contacted by a woman that the therapist quickly identified as being in trouble. She was emotional on the phone and made references to ending her own life. The therapist only had her name and phone number to go off of, but quickly contacted the meals program to access her emergency contacts and get her much-needed help. If the therapists hadn't made the connection with the client early in the call, she may never have shared her feelings and would not have received support.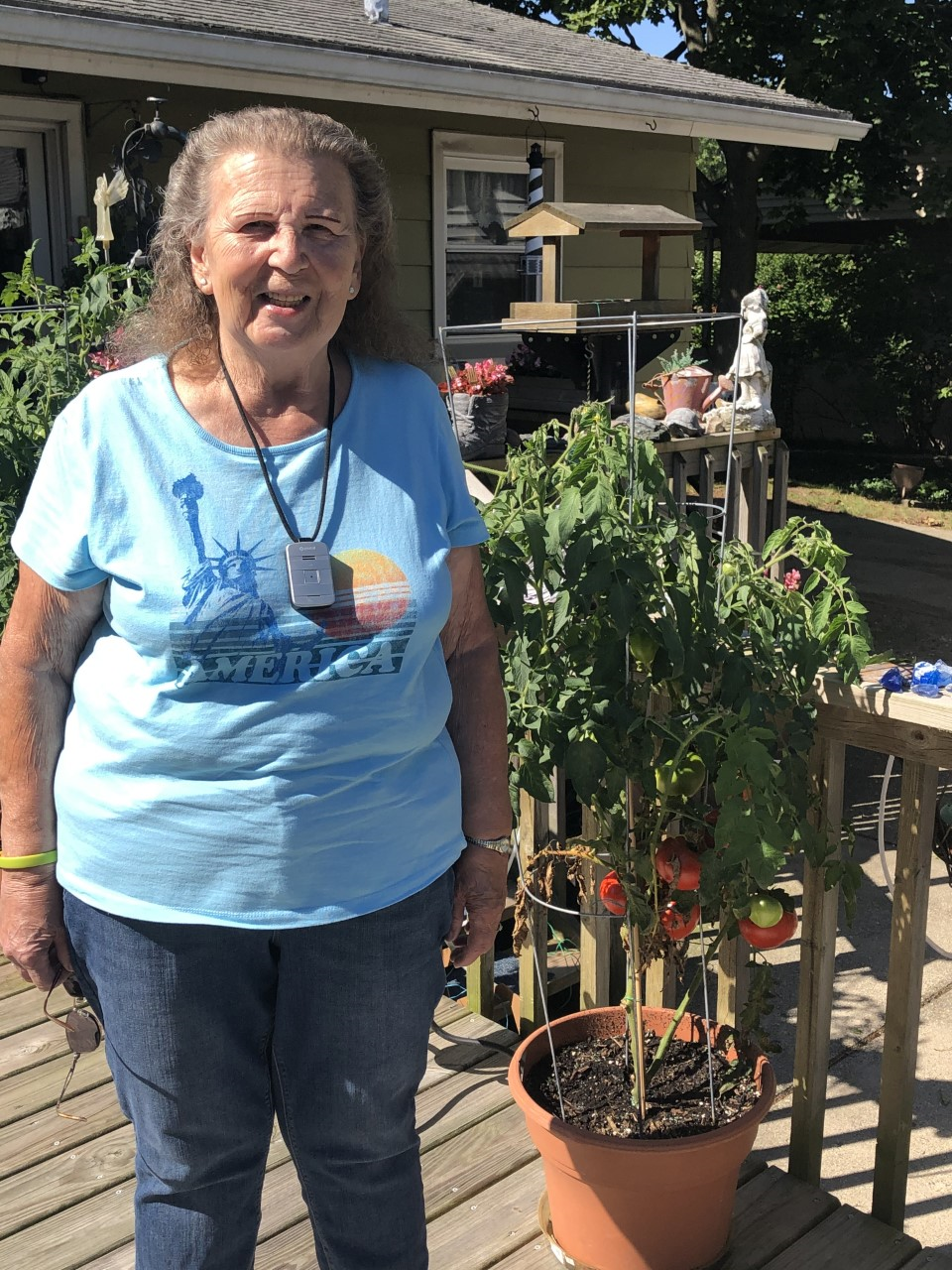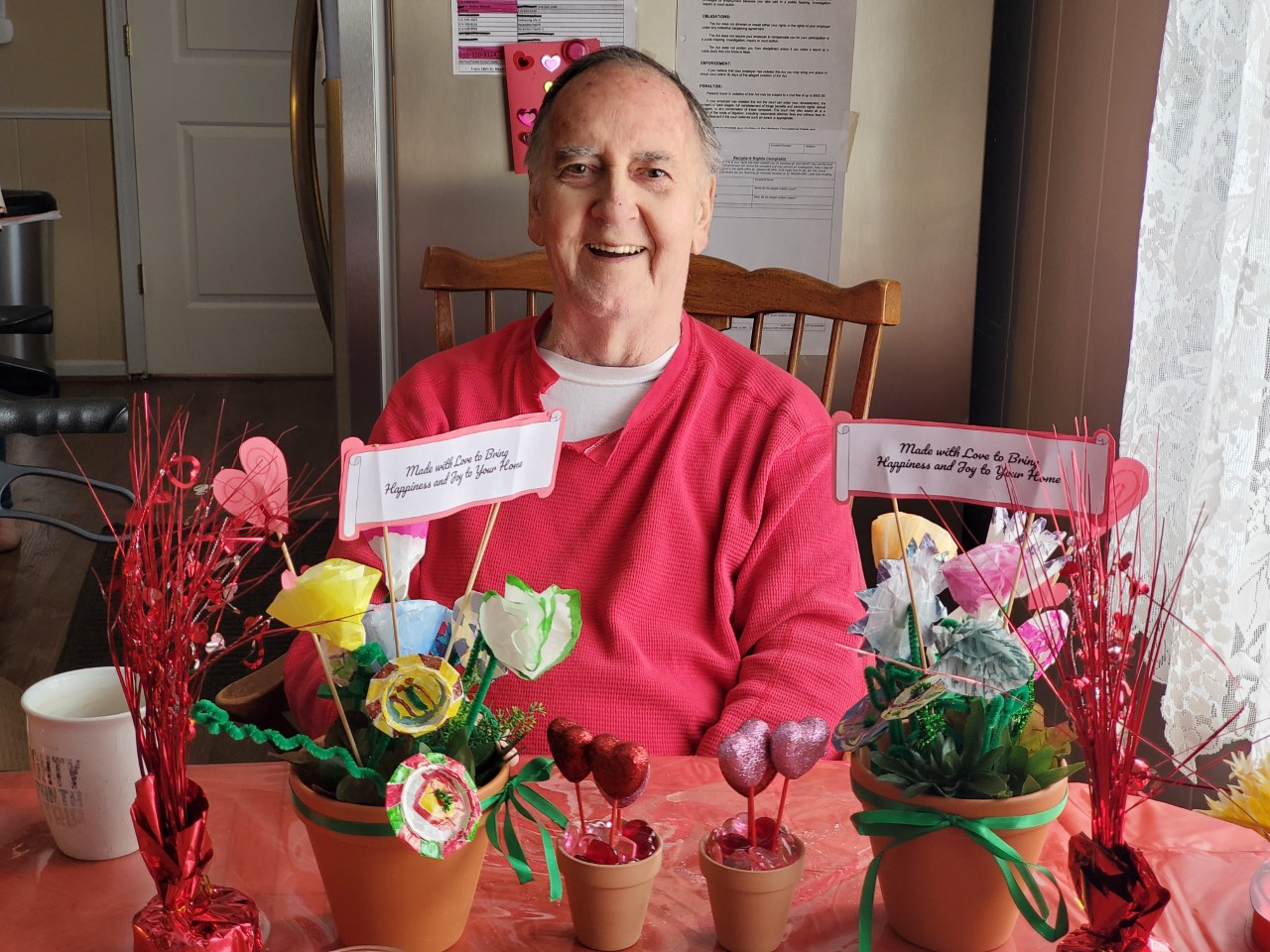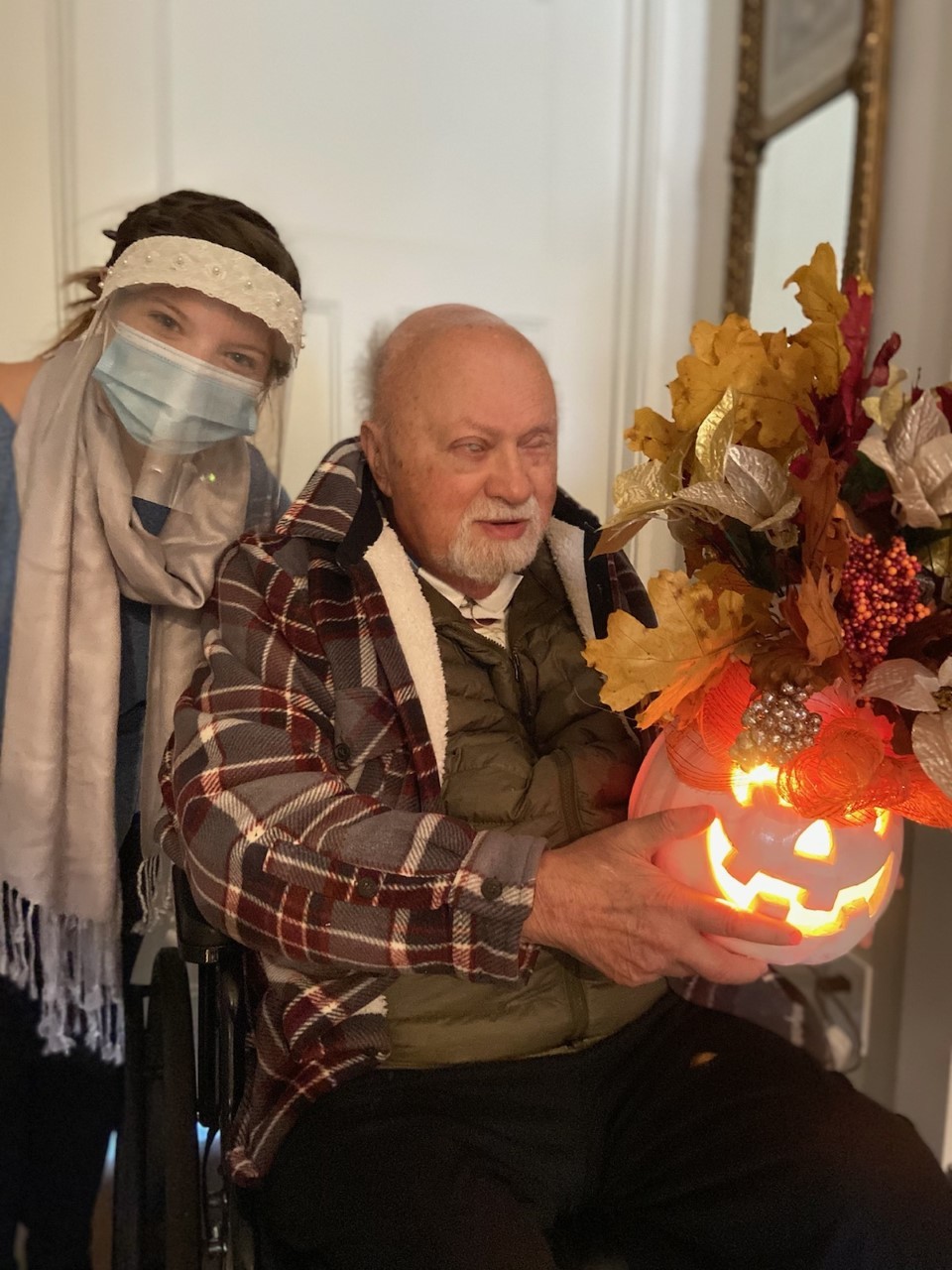 www.life-ts.com | Phone: (800) 925-3152 | Email: life-ts@life-ts.com
---
St. Alphonsus- Young at Heart Senior Program
The Young at Heart Senior Program with St. Alphonsus typically met and held special events weekly to bring a sense of belonging and community to older adults. With the stay-home order, Director Virginia Scholten began making wellness calls to her seniors and developed a phone tree for them to stay in touch and check in on one another from afar.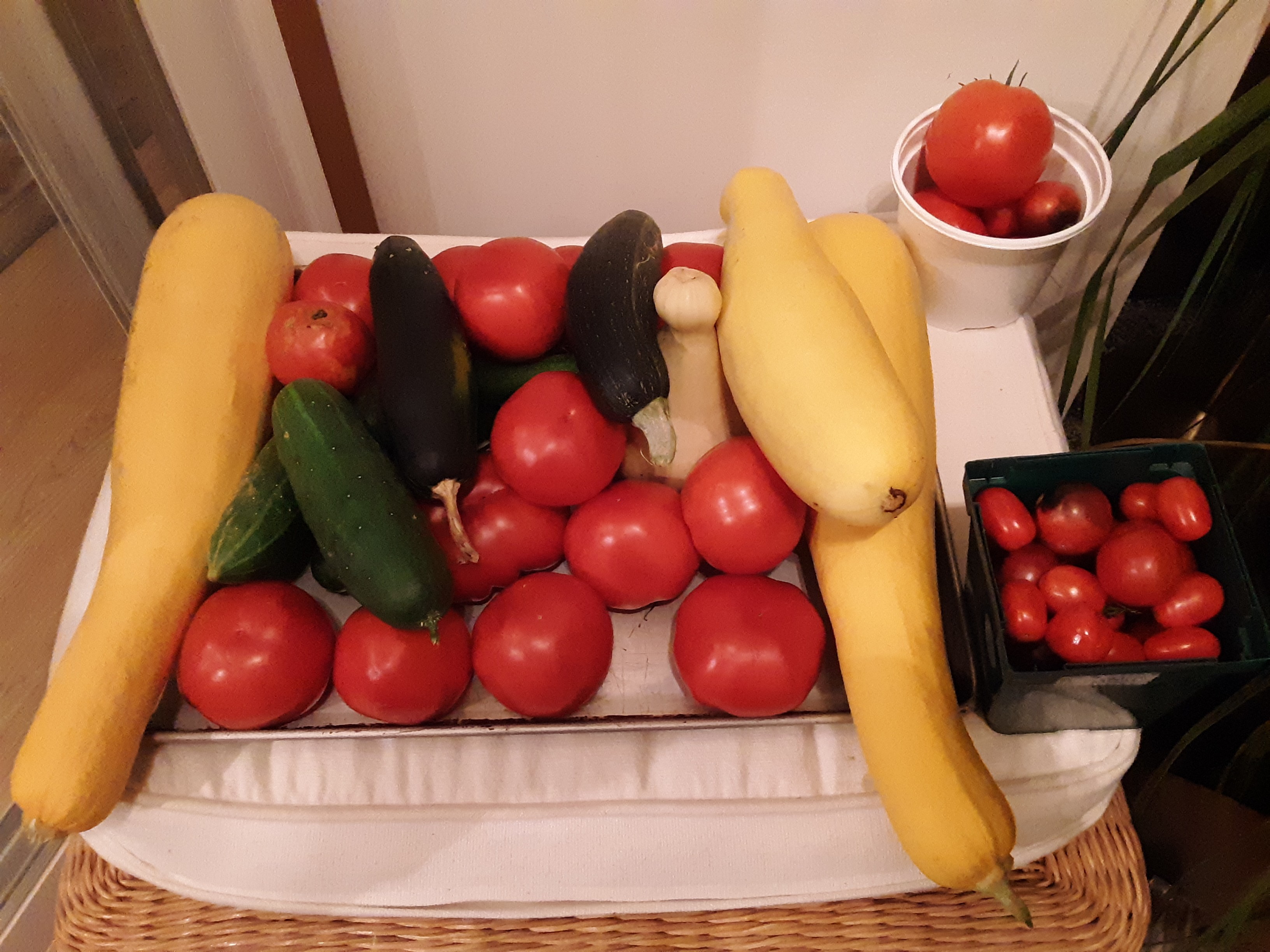 Virginia's commitment to not letting her Young at Heart (YAH) members feel lonely became a creative way to foster connection. She made homemade cards, purchased and delivered 84 lawn ornaments to brighten their yards, sent weekly emails with puzzles and games, and got YAH seniors involved in the Creston Community Garden as an outdoor, socially distanced activity. This was rewarding as the work members put into planting, weeding, watering, and harvesting resulted in fruits and vegetables for the St Alphonsus Food Pantry.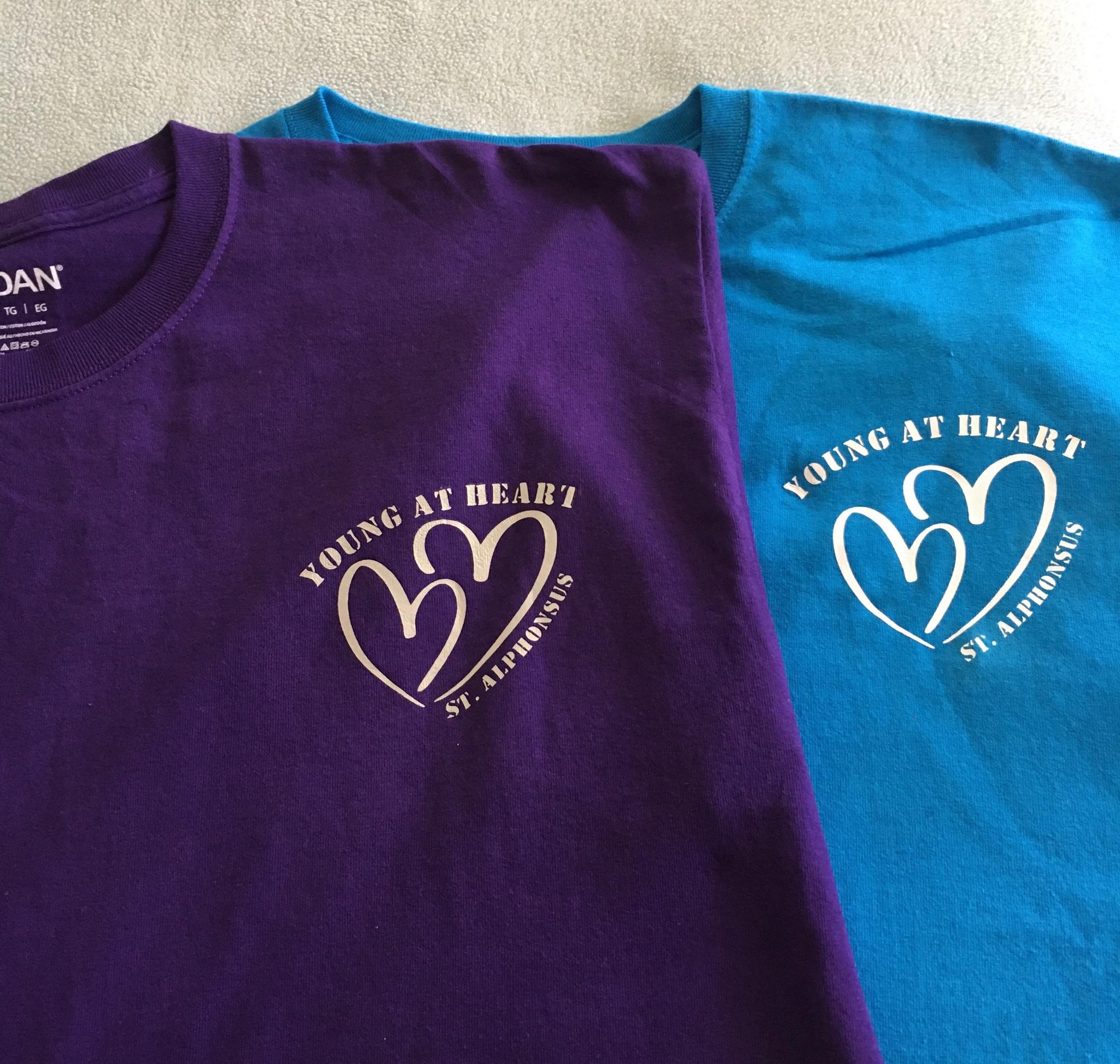 In mid-June, YAH started outdoor programming knowing the chance to come together, even if differently than before, would make a positive difference for their seniors. They brought back their traditional exercise classes as well as a new class; Chair Tai Chi. Activities such as bingo, book club, woodcarving, and a Saturday morning walking club took place throughout the summer. In addition to coming up with how to make their normal activities transition to outdoors, the YAH program also got creative in designing a new logo for the program during this time and offering t-shirts to members. All things to help bring the group a sense of unity and feeling of togetherness. Older adults met throughout the summer and even invited Grand Rapids' Mayor Bliss and second ward commissioners to get in on the fun.
Below you'll find a few words from participants on this transition to outdoor programming and the positive impact it made in their lives:
"It helped me feel less isolated and more involved"

"I enjoyed talking to people. I never thought I would have this type of relationship with people I never met. I felt happy making a difference in their lives and sharing my life with them. I enjoyed listening to them share how important the phone call was to them."

"It made me feel thought of during a very scary time. When the group assembled at the park it helped me keep track of the days and reconnect with friends. Loneliness is as much a killer as the disease. YAH broke the isolation cycle for me"

"Not only do we have an opportunity to stretch our bodies, our spirits, our inner feelings....but also our minds. It was a delightful visit from the Mayor a few weeks ago. She shared her journey....her role as Mayor....and areas that she is working on for the city. Plus she had time for our questions. It was a great time."
Young at Heart Program | Phone: 616-913-4419 l Email: Virginia at vscholten18@gmail.com
---
About the Kent County Senior Millage
Since 1999, the Kent County Senior Millage has helped fund services that help older adults remain in their own homes and communities as they age. Services like meal delivery, home modification, transportation, assistance with household chores, small home repair, wellness, dental, legal services, and in-home services provide seniors the support they need to continue living independent lives.
Kent County contracts with the Area Agency on Aging of Western Michigan to administer the millage dollars. Download a pdf version of the 2020 Kent County Senior Services Directory, the Spanish version of the Services Directory is available here. You can call (616) 456-5664 to get started!