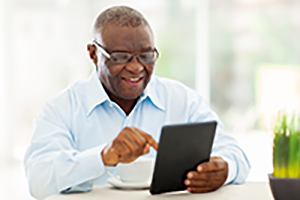 ---
If your community group is interested in having AAAWM bring a class to you, contact us: communications@aaawm.org
In this episode of Making It Easier, Kendrick and Regina teach you how to set up Lyft and use it to get a ride.
Kendrick and Regina demonstrate how to set up an account and create an order with the grocery delivery service Shipt.
Kendrick and Regina go through ways to help you navigate your device, access device features to help you stay organized and accessibility features to help your device work better for you.
Kendrick and Regina review Carezone and Lotsa Helping Hands - two apps to help caregivers coordinate care for their loved ones