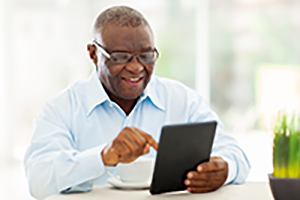 ---
If your community group is interested in having AAAWM bring a class to you, contact us: communications@aaawm.org
In this video, we discuss what stress and anxiety might look like for different people and things you can do to cope. Kendrick shows us how to use the Headspace and Calm apps and other resources are shared.
Mom's Meals (www.momsmeals.com) is a home-delivered meal option. Watch our video as Kendrick demonstrates how to navigate the site, sign-up for an account, and order meals.
In this episode of Making It Easier, Kendrick and Regina teach you how to set up Lyft and use it to get a ride.
Kendrick and Regina demonstrate how to set up an account and create an order with the grocery delivery service Shipt.