Virtual AAAWM Overview Webinar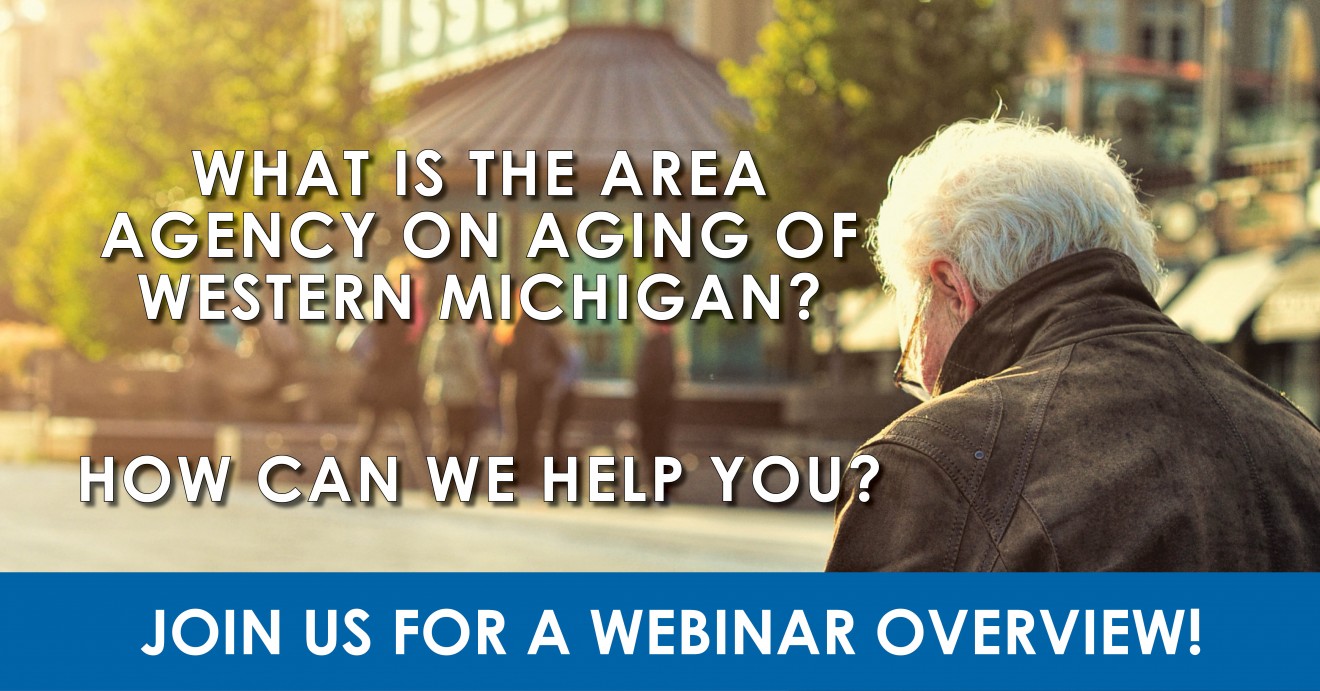 Thursday, February 25, 2021 10:00 am
10:00 am - 11:30 am
The Area Agency on Aging of Western Michigan (AAAWM) offers programs and services to support older adults, persons with a disability, and caregivers in our West Michigan community. Join us to learn about our in-home services, advocacy and education programs, Medicaid and Medicare assistance, caregiver resources, and more.
This webinar is open to all, whether you are an older adult who would like to remain living at home, a caregiver who may be feeling burnt out in caring for your loved one, or a professional in the aging network.
Registration Required! Email registration@aaawm.org. Meeting link will be provided with registration confirmation.