We're All in This Together.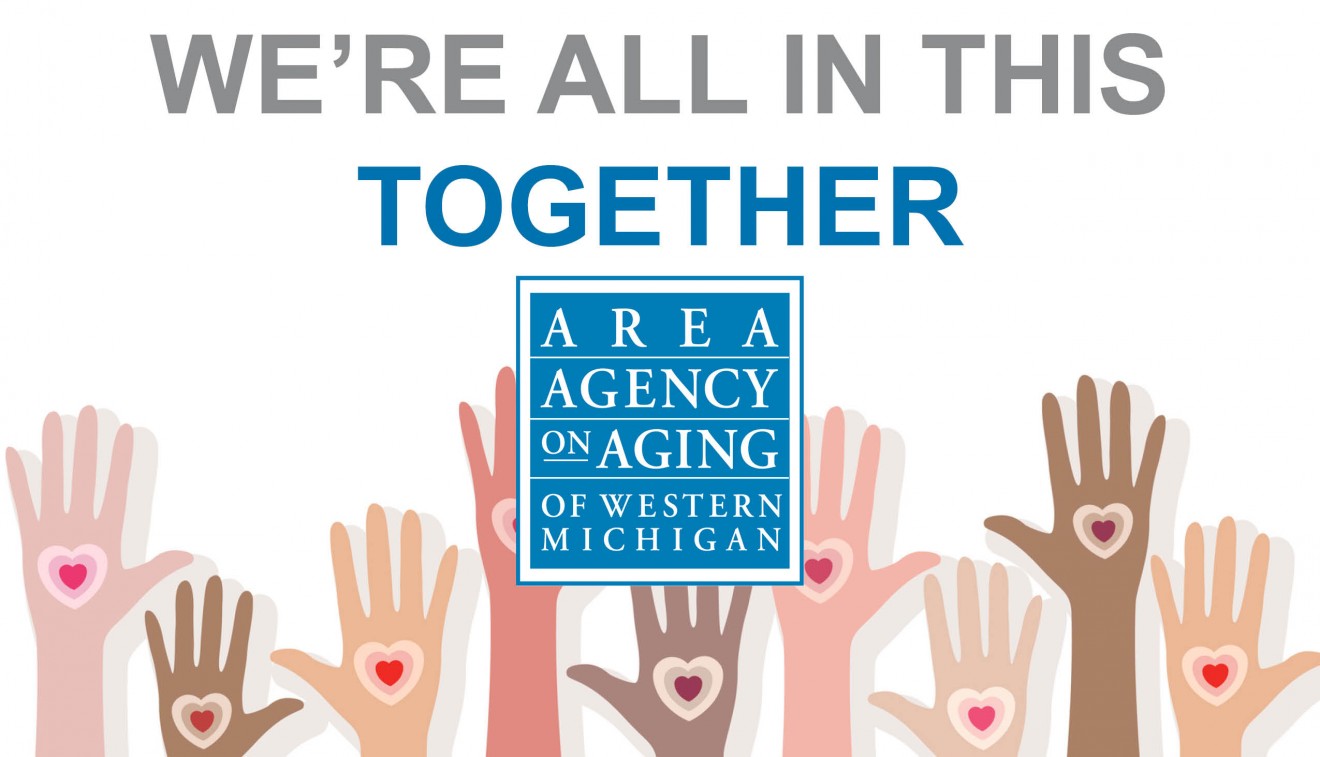 The current coronavirus crisis has certainly changed the way we all go about our everyday lives. For us at the
Area Agency on Aging of Western Michigan
, we continue to support seniors, persons with a disability, and caregivers in our community. However, the way we do this looks a little different these days. What we've learned is that the best way for us to support older adults at this time is simple: we must look out for one another.
What we are doing:
We are working to make sure West Michigan seniors are connected with the resources they need to stay safe and healthy. Our Information and Assistance Department remains an essential senior resource for our region. If you or your loved one has questions on the community supports that are available, call us at (616) 456-5664. You can also visit our
website
and
Facebook page
where we are regularly sharing resources and other updates.
What our partners are doing:
The Kent County Senior Millage and Older Americans Act partner networks have always been a strong and determined team, dedicated to providing older adults and persons with a disability the services they need to live independently in their own homes. They have truly stepped up in this challenging time; checking in on their clients regularly, delivering much-needed groceries and medications, and thinking outside of the box on how to best meet the needs of older adults. We cannot thank them enough for their outstanding commitment to our West Michigan community.
What you can do:
We encourage everyone to look out for and support one another during this trying time. With the social distancing measures in place, seniors and persons with a disability are likely experiencing increased feelings of social isolation and loneliness. Reach out to your elderly neighbors, friends, and family members via phone, email, or social media; a simple conversation can make a huge positive difference for their wellbeing.
Take care, we are truly stronger together.