Recognizing Deaf History Month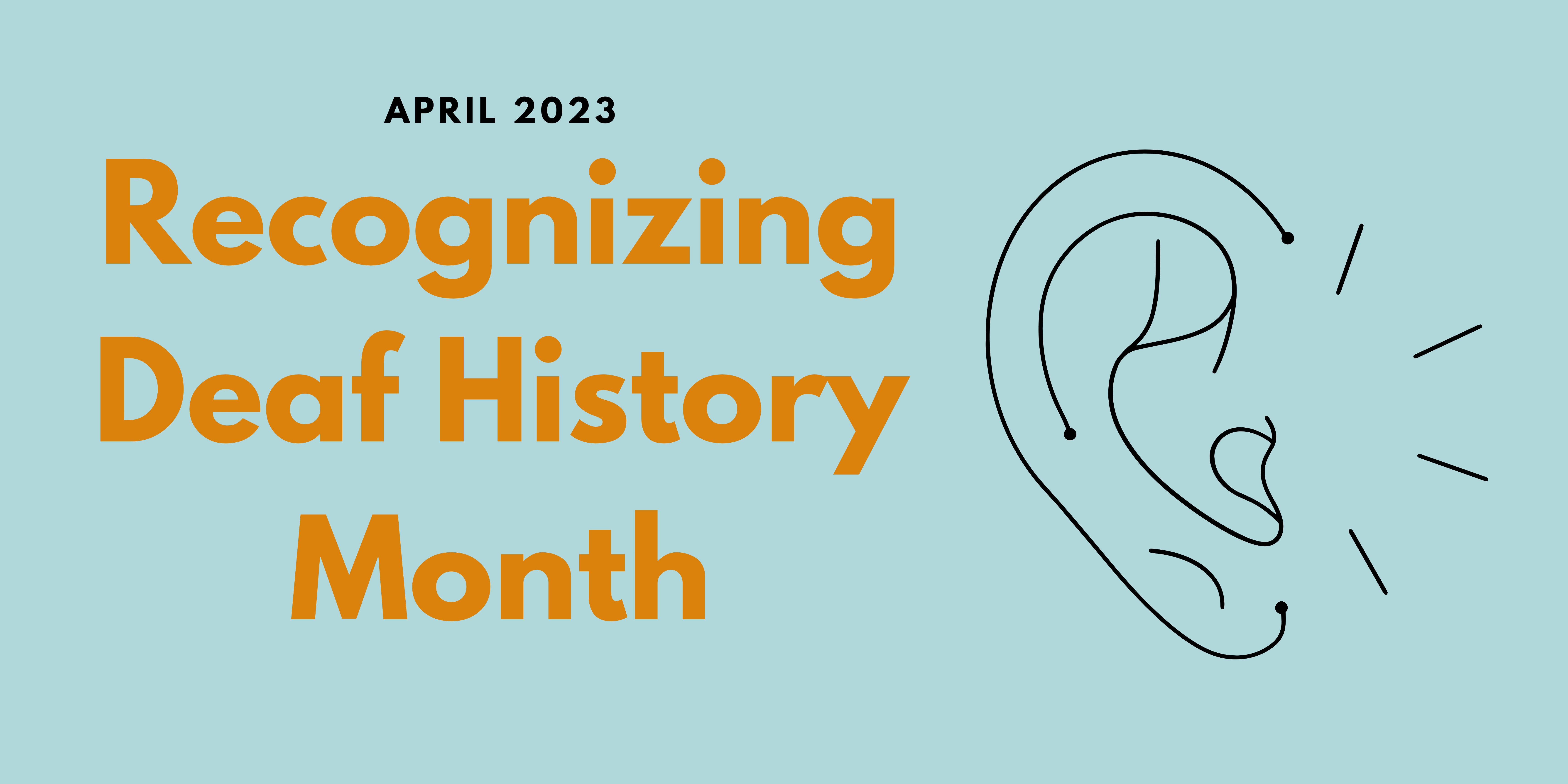 By: Erica Chapin, Community and Partnerships Manager, Deaf and Hard of Hearing Services
April is Deaf History Month! Deaf History Month has been celebrated since 1997, when the National Association of the Deaf (NAD) first designated a month-long celebration of Deaf culture and history. Initially, it was spread between the months of March and April, spanning multiple dates significant to the community. In 2022, it was officially changed to be celebrated in the full month of April.
From doctors to inventors to entertainers, Deaf people have a rich history and have contributed to our world in great ways!
Some ideas to celebrate and learn this Deaf History Month
Learn American Sign Language from a Deaf teacher. It is important to learn from people who are part of the history and culture of the language!
Learn more about Deaf history and culture! You can search for information at local libraries or online at Gallaudet University's website. We recommend History Through Deaf Eyes.
Support your local Deaf communities and agencies. In West Michigan, Deaf and Hard of Hearing Services provides equal communication access, education, and advocacy to the Deaf, DeafBlind, and Hard of Hearing in pursuit of all life's opportunities. To find resources in your area, the National Association of the Deaf is a great place to start. You can find the NAD directories here.