More Than A Millage: Summer 2023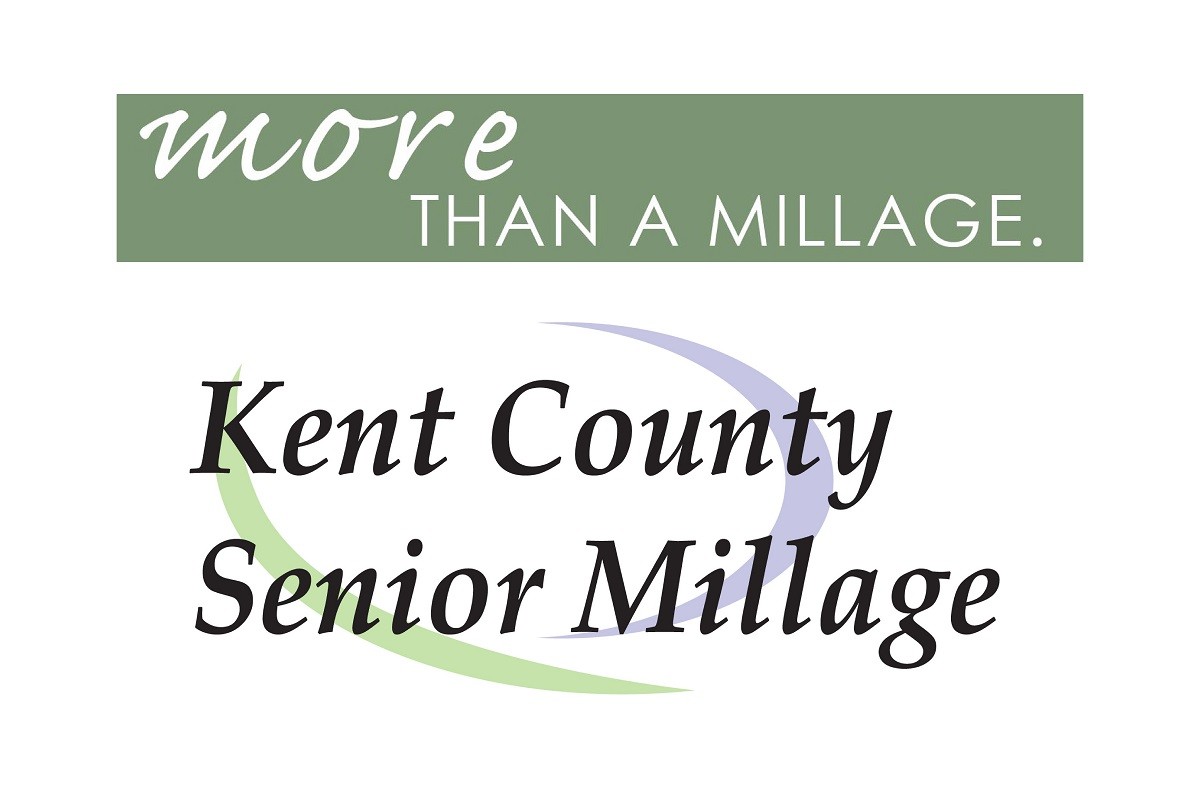 You've likely heard of the Kent County Senior Millage (KCSM), but what resources does it provide for older adults? Why should someone care about the millage if they aren't a senior? We work to answer these questions and explain the importance of the millage for seniors and caregivers alike in our "More Than a Millage" series. We also highlight how the KCSM partner network works together to look out for the County's older adults. This month's series will look at senior millage partners Deaf and Hard of Hearing Services, Hope Network, and the Revive and Thrive Project.
---
Deaf and Hard of Hearing Services
For anyone with hearing loss, there could be feelings of loneliness and isolation. For those who lose their hearing later in life, there is an adjustment period that they could find overwhelming. Deaf and Hard of Hearing Services provides a variety of services with the mission to provide equal communication access, education, and advocacy to the Deaf, DeafBlind, and Hard of Hearing in pursuit of all life's opportunities.

According to the National Institute on Aging, one in three older adults has hearing loss, and the chances of developing hearing loss increase with age. Those with hearing loss often face communication challenges that can impact important relationships in their lives, including connections with friends and family. They may also have trouble understanding important information at medical appointments, responding to warnings, and hearing doorbells and alarms. Hearing loss can dramatically impact the way people interact with others and experience life, leaving them excluded and isolated. This puts individuals at greater risk for developing mental health disorders such as anxiety and depression. In fact, hearing loss and depression in older adults go hand in hand. One study showed that older adults with deafness were 47% more likely to experience depression symptoms. Hearing loss can worsen the problem for those with mental health issues. (National Council on Aging).
One of the millage programs available to help support seniors is for hearing aid assistance. This program serves low-income seniors (60+ in age) who live in Kent County by providing a set of hearing aids at a low cost. The program is designed for low-income/asset older adults that do not have insurance coverage or whose copay may be restrictive to obtaining hearing aids. Individuals who qualify must complete the necessary paperwork and pay a $75 copay to receive the needed referral to a local audiologist for their hearing aids. You can learn more about obtaining hearing aids via the flyer here.
In addition to hearing aid support, D&HHS offers community education, interpreter services, advocacy, and workshops. The Deaf and Hard of Hearing agency understands that everyone has their own lived experience and unique needs. They work with people on an individual basis to figure out how to best meet their needs and provide them with the tools they need to pursue all of life's opportunities.
How to connect:
Those interested in hearing aid assistance can contact Patricia Hoogewind by emailing technology@deafhhs.org or calling (616) 732-7358 ext. 110. You can also visit their website at www.deafhhs.org
---
Hope Network
Transportation can be a key barrier for older adults. When someone loses their ability to transport themselves, their world is as small as the rides their loved ones are able to provide or the locations they can go with the one bus on their route. Seniors who can no longer drive are granted freedom and independence from a ride through the millage's RideLink program.

Ridelink, a program funded through the Kent County Senior Millage, offers adults age 60+ a safe and affordable way to get around without driving. Recent updates to this program include the transition of the Call Center and Coordination from The Rapid to Hope Network, as well as a new website, www.ridelinkmi.com, and phone number for scheduling calls, 844-694-6589. Hope Network has been a long-time RideLink partner with a proven track record of accountability and senior support.
"We recognize how essential a ride is for seniors and are proud to be able to offer and expand upon this service. We know that both older adults and their caregivers can find RideLink's transportation options helpful in navigating to doctor's appointments, the grocery store, or a friend's house. RideLink will take seniors wherever they want to go in Kent County as we work to help them maintain the highest quality of life and community connection," shared Jason Ulanowicz, Executive Director of Transportation with Hope Network.
In 2021, RideLink provided 33,621 rides to Kent County seniors, and the network is comprised of five different transportation partners including Hope Network, Kent County Community Action, Senior Neighbors, The Rapid, and United Methodist Community House. The Call Center at Hope Network is where individuals can schedule, cancel, and make changes to their existing rides. There is a requested fee of $2.00 per one-way trip. This helps make RideLink available to more seniors in the community!
How to connect:
To ride with RideLink riders must pre-register and can do so online at www.ridelinkmi.com or by calling 844-694-6589.
---
The Revive and Thrive Project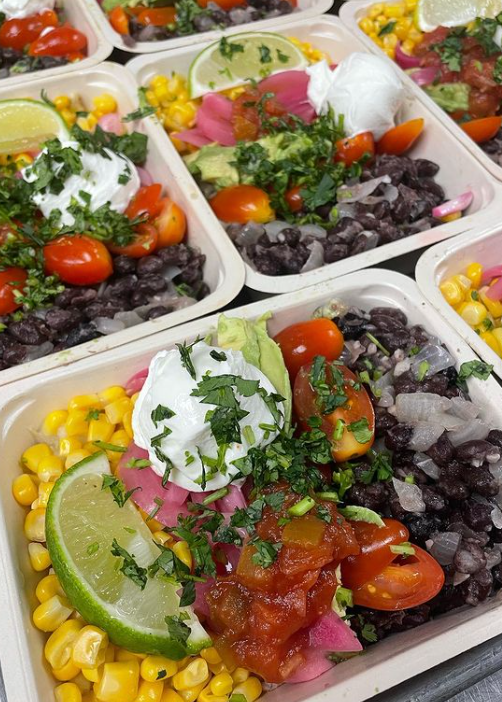 When someone is ill, there are likely facing a multitude of feelings and nutrition is likely the last thing on their mind. The Revive and Thrive Project's mission is to provide nourishing, home-delivered meals to those facing a health crisis while empowering the next generation. Since 2015, Revive & Thrive Project has served over 61,000 nutritious, home-delivered, low-cost meals to individuals and families facing a health crisis in greater Grand Rapids. Meals are provided with a focus on improving health outcomes, reducing healthcare costs, and creating a community of vital support.
Revive & Thrive Project's meal service is meeting the needs of older adults by removing barriers to healthy eating for those facing short-term, serious illness. For seniors facing short-term serious illness, Revive & Thrive Project provides vital, home-delivered nutrition while they are unable to grocery shop or cook for themselves. This service significantly relieves stress on the entire family, as well as promoting healthy food choices.
Each meal recipient receives 7 healthy, colorful, delicious, and home-delivered meals per week. Meals are available for 12-24 weeks while an individual is going through cancer treatment or recovering from recent hospitalization due to heart failure, organ transplant, kidney disease, Diabetes, or COPD.  Meals may also be available to individuals with chronic illnesses who are motivated to impact their health outcomes through diet and lifestyle changes. Weekly meal delivery includes 3 vegetarian entrees, 2 entrees with poultry or fish, 1 quart of soup, 1 hearty salad (based on season and availability), and 1 refined-sugar-free dessert. Meals can be refrigerated or frozen to enjoy throughout the week as needed.
As one senior client in cancer treatment shared, "Most days I am fatigued and have no energy. Knowing I have prepared foods, I am less stressed out."
Revive & Thrive meals relieve the stress created when serious illness interferes with vital activities of daily life. Additionally, Revive & Thrive Project's nourishing meals are packed with fresh vegetables, lean protein, and whole grains. This nutrient-dense, fresh food not only supports improved health outcomes, but it provides a beautiful and delicious meal experience that motivates exhausted and appetite-suppressed clients to eat.
Another senior client shared, "It would be one thing if you had just opened a can of beans and sent that to me - that would be healthy too. But there would be no soul in that. These meals are beautiful and soulful, and encourage me to eat more vegetables. I appreciate them so much!"
Providing home-delivered, nutrient-dense, and appealing meals meets a significant need for seniors facing the physical and emotional ramifications of treatment for cancer, organ transplant, and acute complications of chronic disease.
In addition, clients are provided with nutrition education, simple recipes, and connections to community resources where they can access fresh, healthy foods for the long term. This education and resource provision, coupled with the immediate and positive experience of healthy food in one's fridge, has long-term impacts on the client's nutrition knowledge. One senior client shared,
"Revive & Thrive means I know I have something to eat daily. And the food is great! Some of the vegetables I would have never thought to put together - like broccoli and sweet potatoes."
How to connect:
Option 1: Referrals from a medical provider, social worker, case manager, community health worker, or other healthcare or social services staff are preferred. The provider may visit Request Meal Service to complete a referral online via our form, or to print a PDF of the referral, which can be emailed to abbie@reviveandthriveproject.org. Please do not send referral forms in the mail.
Option 2: If you do not have access to a medical provider, social worker, case manager, community health worker, or other healthcare or social services staff member to send a referral on your behalf, but meet the eligibility criteria for meal service, you may complete a self-referral by visiting Request Meal Service and filling out the online form. You can also call Abbie Larink, Client Services and Communications Manager at (616) 606-3314 for assistance.