More Than A Millage: December 2022

You've likely heard of the Kent County Senior Millage (KCSM), but what resources does it provide for older adults? Why should someone care about the millage if they aren't a senior? We work to answer these questions and explain the importance of the millage for seniors and caregivers alike in our "More Than a Millage" series. We also highlight how the KCSM partner network works together to look out for the County's older adults. This month's series will look at senior millage partners Legal Aid of Western Michigan, The Rapid, and Renew Mobility.
---
LEGAL AID OF WESTERN MICHIGAN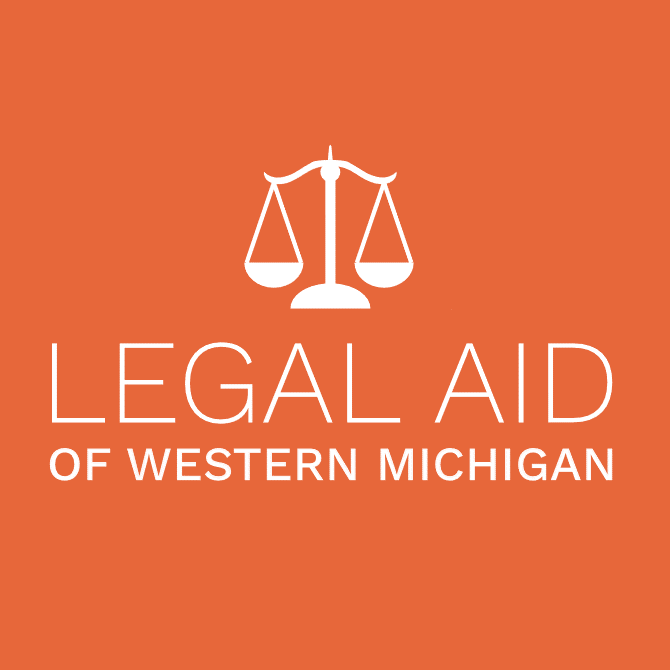 There is the hope, of course, that you won't ever require legal assistance as you age. However, if you find yourself in this position, Legal Aid of Western Michigan can help. They provide free legal advice and representation to Kent County seniors facing civil legal problems. What does this legal support look like? Steve Grumm, Director of Community Engagement, explains how some of these instances could be helping senior clients when they face evictions or foreclosures on their homes, when consumer scammers target them, or when they suffer from abuse or manipulation by relatives, caretakers, and others. Legal Aid can also assist when seniors struggle to access healthcare and other public benefits and to get old criminal records expunged, as this can help individuals access better housing and job opportunities.
"We do these things for two reasons. First, having a lawyer on their side can make all the difference when a senior faces a civil legal problem threatening to upend their lives. No one should lose their home, financial security, or personal safety because they cannot afford a lawyer. Second, Kent County seniors deserve dignity and respect when addressing their legal problems," explains Grumm. Legal Aid also takes extra care to meet seniors where they realize that there are preferred methods of communication for folks to connect. Early in the pandemic was the launch of the Senior Hotline from their Grand Rapids office. To access this, you can call 616-774-0672 and choose the Senior Hotline option. Seniors may leave a voicemail message; an experienced attorney and legal assistant manage this hotline and return calls. Legal Aid embodies "No Wrong Door" in connecting to older adults. In addition to calling the Senior Hotline, individuals can reach Legal Aid through than online portal or by visiting their office in person. It is recommended to call before visiting, as meetings are by appointment.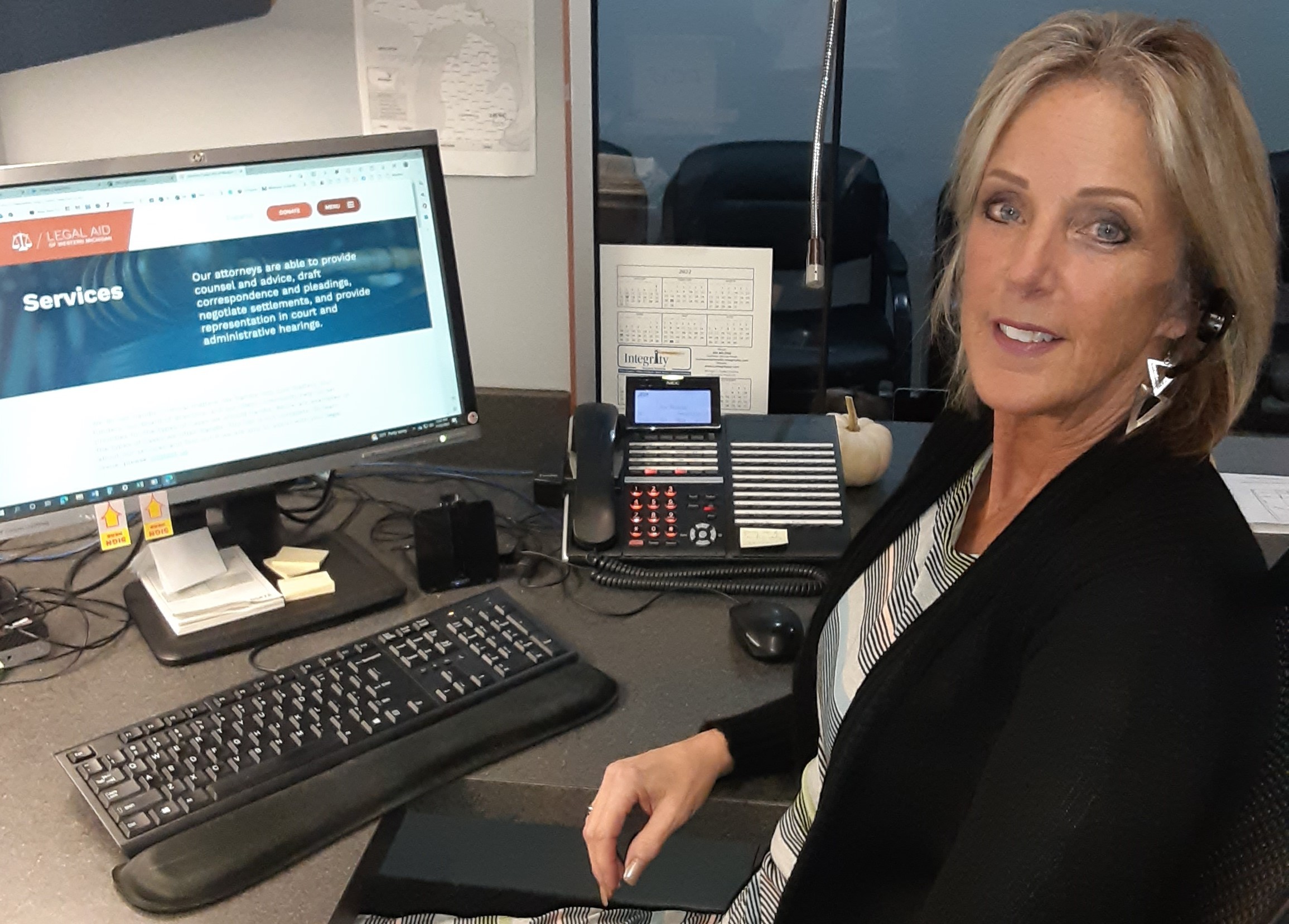 Regarding the partnership with the Kent County Senior Millage, Steve shares, "KCSM is a super partner! First, millage grant funds are the fuel we use to serve Kent County seniors. We use our millage grant to run our Senior Hotline and to represent lower-income seniors who need a lawyer. Keeping lower-income seniors in their homes, financially secure, and physically safe benefits everyone in Kent County because it helps keep our communities stable. This is a win-win, and we take seriously our obligation to efficiently use millage grant funds to help seniors. Second, KCSM is a hub for many organizations, like ours, which serve vulnerable seniors throughout the County. We accept referrals from our partner organizations and refer people to them for help."
Phone: 616-774-0672 | Website: I Need Help: https://lawestmi.org/i-need-help/
---
THE RAPID

As we get older, sometimes this freedom to travel wherever we'd like can start to feel like it is slipping away, but this doesn't have to be the case. Transportation should not be a barrier for older adults to engage in their communities. In Kent County, RideLink provides seniors 60+ with affordable rides throughout the County. You can schedule a ride in advance to wherever you would like; a doctor's appointment, a grocery store, or a friend's house; the opportunities are endless. You'll have a safe, reliable option to get you to your destination. If you are currently relying on a family member or friend to drive you, RideLink can help ease some of this responsibility.
The Rapid administers the RideLink program and has been a longtime partner in providing this key transportation service. Jason Prescott, Director of Paratransit, ADA, and Mobility Services at The Rapid, shares, "Our transportation services are often the only option some clients have to be able to travel and allows them to reenter the community if transportation was a barrier before."
A few things of note when it comes to RideLink is that participants need to register in advance, which is done through the call center at The Rapid, or online. It is recommended that you call up to a week in advance as rides are first come, first served. There is also a suggested $2.00 fee for service each way, and these funds go directly back into the program to help continue providing transportation. RideLink can accommodate those who use a mobility device or wheelchair and can assist in getting individuals to and from the vehicle. You can learn more about RideLink and register for the service online at https://www.ridetherapid.org/additional-services/ridelink or feel free to call (616) 774-1288.
Phone: 616-774-1288 | Website: www.ridetherapid.org
---
RENEW MOBILITY
Below from Coleen Davis, Executive Director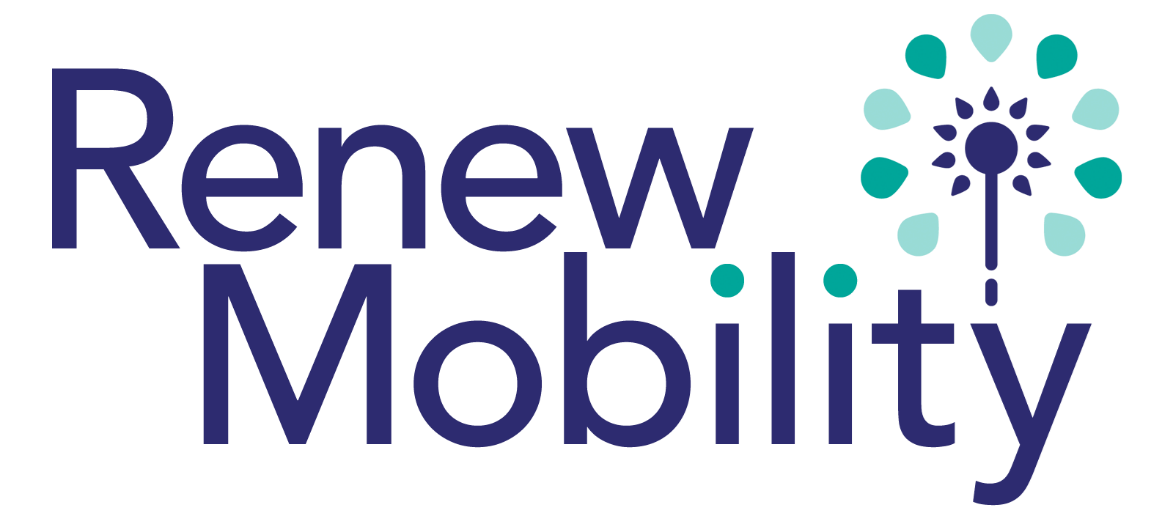 Renew Mobility has been receiving Kent County Senior Millage funding for the past five years to serve seniors with barriers to freedom and independence who need vital mobility equipment in Kent County. Our mission is to enhance independence through access to mobility equipment. We offer our Mobility Equipment program to 8 counties, including Kent County and its seniors. Our program includes mobility equipment such as walkers, manual wheelchairs, power wheelchairs, scooters, Hoyer lifts, bath aides, and canes. We take in gently used mobility equipment for the West Michigan Community and then repair it, replace batteries, and educate our clients to ensure their safety. In addition, we put equipment in our inventory and then work with hundreds of local partners to place the equipment with families/persons with disabilities in need. Our program is unique to Michigan because we're the only one who continues to repair and maintain the equipment for as long as our clients need.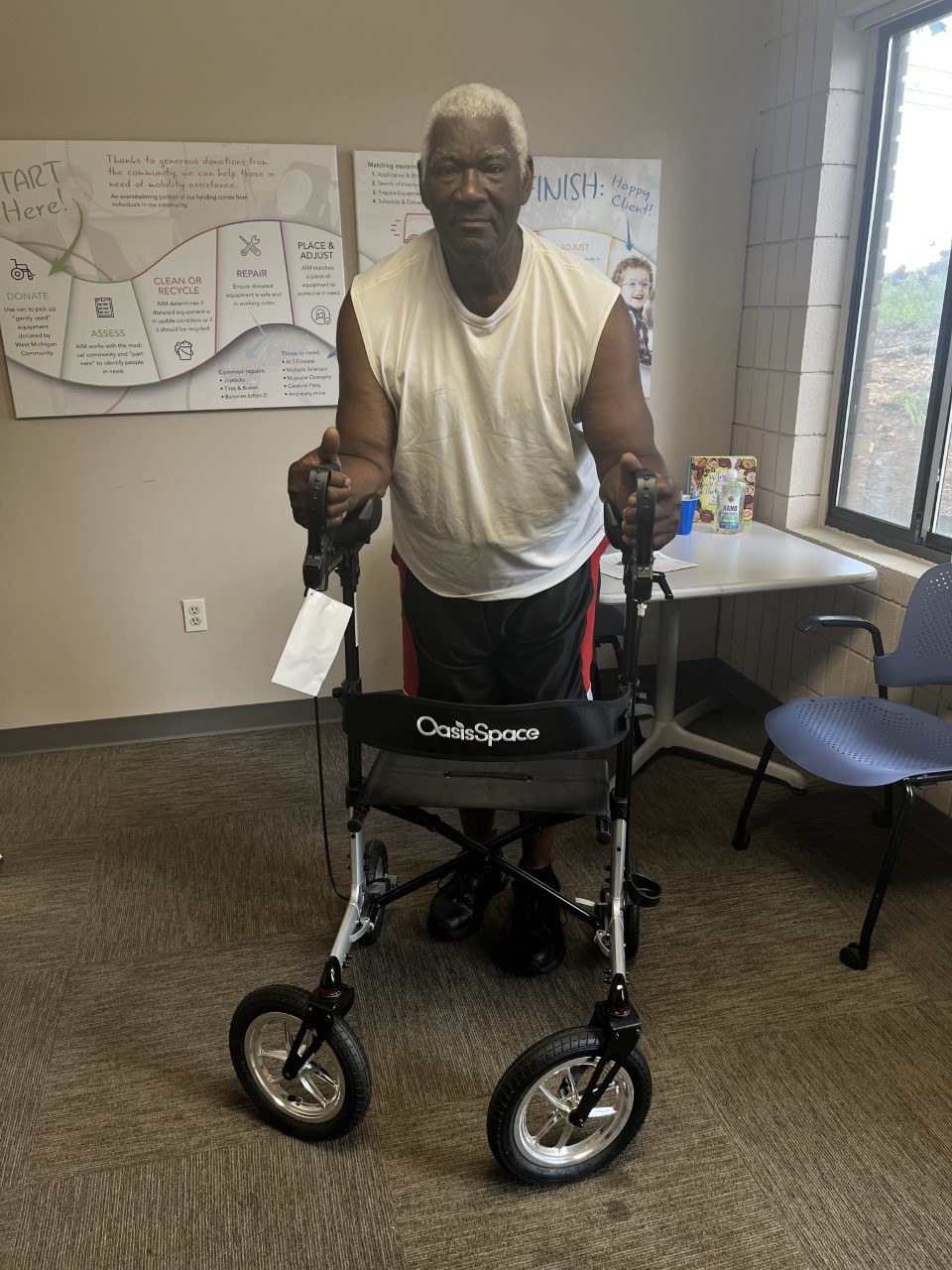 Renew Mobility, formerly Alternatives in Motion, went through a transformation in 2022. We changed our name as of August 2022 and added a new location in Muskegon. Coleen Davis, Renew Mobility's Executive Director, said, "Both the name and new logo, which invokes imagery of flowers and growth, are intentional: Our new name, Renew Mobility, reflects the renewal of both the equipment and our clients. This brand reinforces our commitment to recycling, which ensures equipment has a long life after it has been outgrown. In addition, like equipment leaving the organization and going off to its new home, a flower seed will travel similarly and start a "renewed" life. The right piece of mobility equipment can have a similar effect on the life of its recipients." For over 29 years, we have served the West Michigan community by providing mobility equipment to those in need. Given the growing number of people who require equipment – and our intentional efforts to expand our reach.
The Kent County Senior Millage has helped us get the word out about our program by exposing us to new partners who can refer clients to us. Our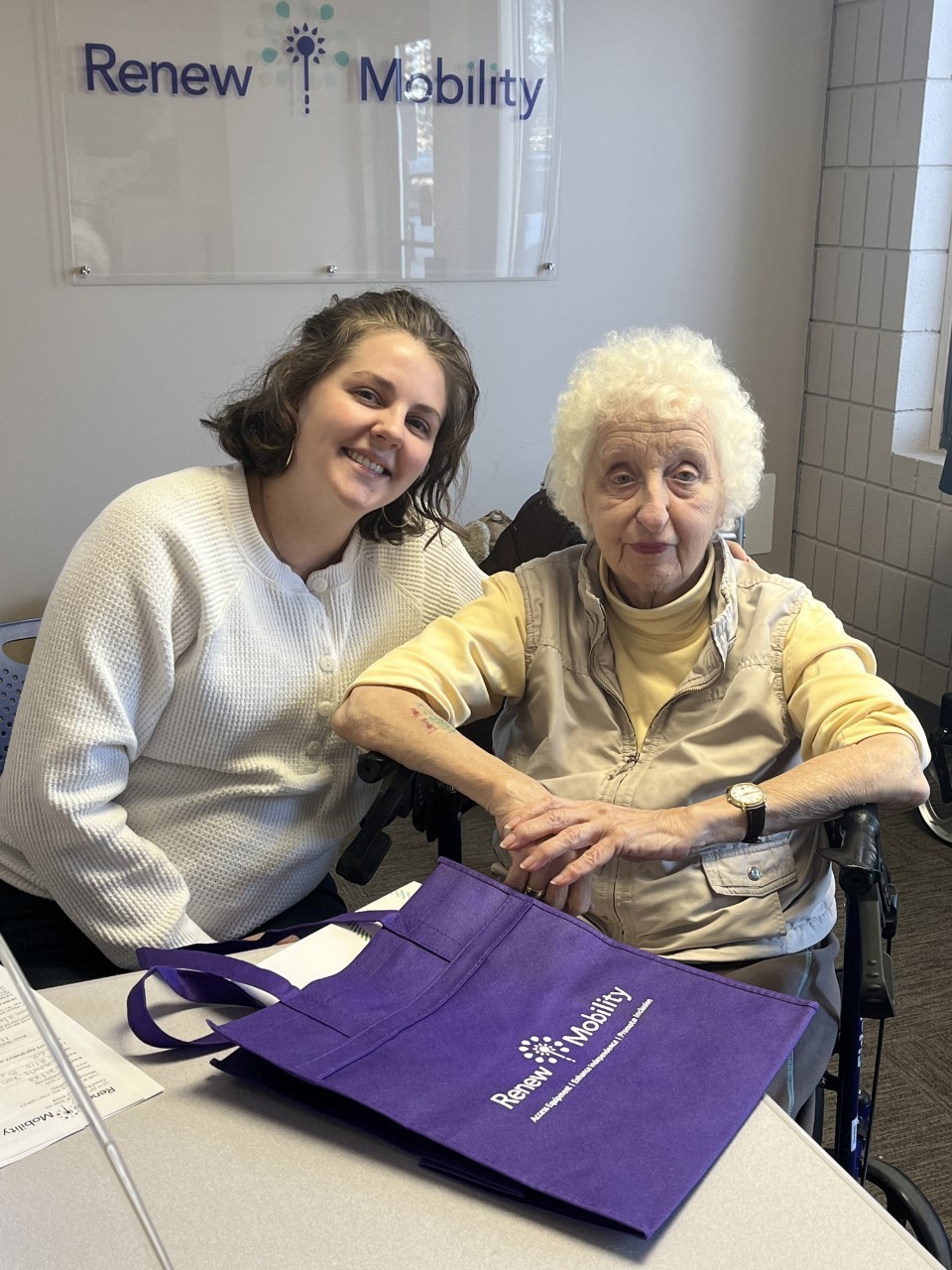 vital mobility program grew 19% in Kent County last year. We're always looking for volunteers to drive our community van or serve on a committee; you can find other volunteer opportunities on our website www.renewmobility.org. We always welcome donations of "gently used" mobility equipment including-walkers, including manual wheelchairs, bath aides, Hoyer lifts, canes, power wheelchairs, and scooters. Thank you to the entire Kent County community on behalf of the thousands of clients/families we support by improving the lives of persons with disabilities who need vital mobility equipment.
If you or someone you know needs mobility equipment, the easiest way to start our processing is by visiting www.renewmobility.org and answer a few questions. After completing the questions, one of our Occupational Therapists will get back to you in 48 hours.
Phone: 616-493-2620 | Website: www.renewmobility.org
---
ABOUT THE KENT COUNTY SENIOR MILLAGE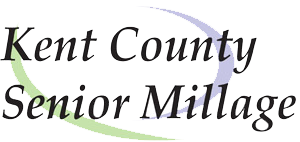 Since 1999, the Kent County Senior Millage has helped fund services that help older adults remain in their own homes and communities as they age. Services like meal delivery, home modification, transportation, assistance with household chores, small home repair, wellness, dental, legal services, and in-home services provide seniors with the support they need to continue living independent lives. The millage was recently renewed by Kent County voters on August 2nd, 2022, for another eight-year cycle.
Kent County contracts with the Area Agency on Aging of Western Michigan to administer the millage dollars. You can see all of the services available in Kent County by searching our online directory here. Or, you can download a pdf version of the 2022 Kent County Senior Millage Services Directory. You can also call (616) 456-5664 to get started!