Millage Minder: Support That Makes A Difference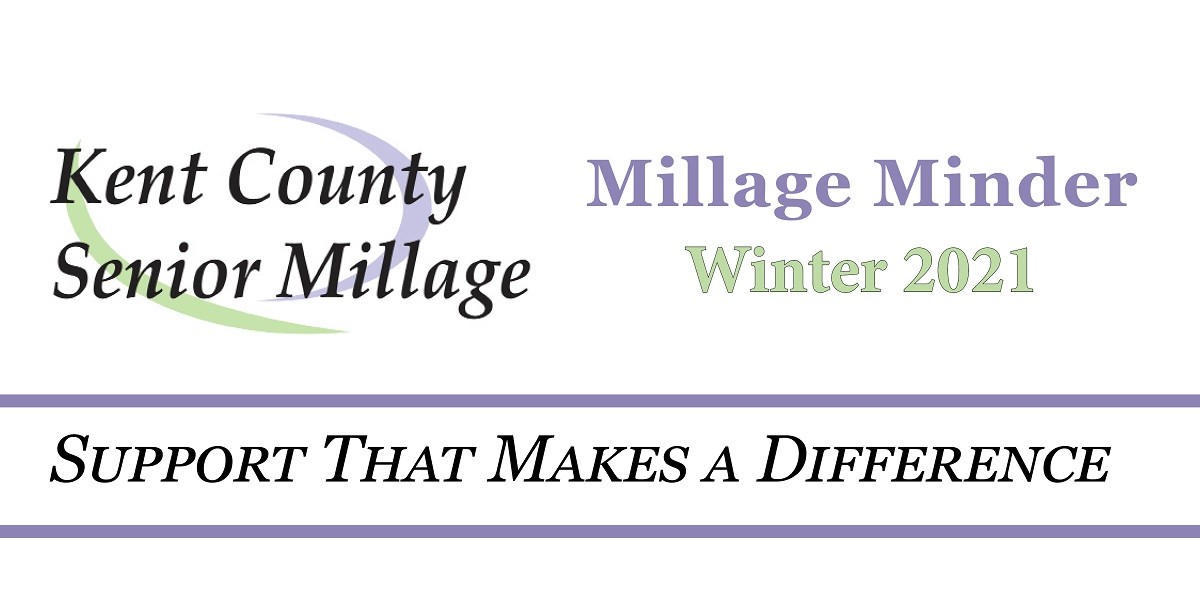 Throughout the pandemic, our Kent County Senior Millage (KCSM) partners have remained steadfast in their support of older adults and caregivers. These services typically provide support so seniors can stay living in their own homes safely and independently, add a pandemic to the mix, and their importance cannot be understated. At the national level, the National Association of Area Agencies on Aging surveyed its members and found that 69% saw an increased need for supports and services among existing clients (n4a.org). This increased need was seen at the local level for the Kent County Senior Millage as well. During a typical year, the KCSM serves over 23,000 clients, and halting vital services for older adults and their caregivers was simply not an option, especially as new challenges arose for individuals due to COVID-19 precautions. KCSM partners rose to meet this need, coming up with creative ways to safely continue and expand their programming. Below we'll hear from two Kent County Senior Millage Partners, the Alzheimer's Association Michigan Chapter, and Spectrum Health Visiting Nurse Association's Friendly Visitor program. Each shares the support that they have been able to continue to provide through the COVID-19 pandemic and how it has made all the difference.
---
Alzheimer's Association Michigan Chapter
Below from Sarah Lambaria, Program Coordinator
The Alzheimer's Association Michigan Chapter offers care and support services for individual

s and families facing Alzheimer's disease and other dementias. We offer support groups for family members and caregivers. These support groups provide a place to find resources, learn about tools and strategies, and connect with others who understand. We also offer a number of education programs with topics that include information on the warning signs, understanding the diagnosis, changes in the brain, caregiving issues, home safety, financial and legal planning, and more. Beyond education programs, we offer additional sources of information and support via printed materials and online resources at www.alz.org/gmc. Care consultations with a social worker allow families to create a care plan tailored to their needs, values, and concerns.
We like to say that since COVID-19 we are working remotely, but we are still working hard in the fight against Alzheimer's. Our first priority was making sure that the individuals we serve remained safe while remaining connected and supported. To accommodate technology limitations, we offer a dial-in option for all programs. Some meetings are entirely by phone… and it's worked well! We also incorporated additional layers of support: by creating step-by-step instructions for meetings and offering a warm "tech-support" line with a staff member for questions. We still share information, albeit differently, by emailing materials and program flyers. We can also accommodate requests for mailed materials.
In addition to shifting our program delivery model, we conducted wellness check-in calls for the seniors and caregivers in Kent County with whom we had previously connected. While we were glad to hear that many felt well-supported, we learned that others were experiencing changes or looking for services in light of the pandemic. We were grateful to be able to share resources and help connect them to other wonderful partners in Kent County. Other individuals shared how much they appreciated simply having a listening ear. We offered to check back in and have continued offering check-in calls for those that would like them. This has been a challenging time for many, and especially for those that are already doing so much by providing care to others. It's been an honor knowing that we can do something to brighten their spirits and "lighten their load" during this time.
The KCSM has helped our organization expand outreach to older adults in West Michigan. We are thrilled to have Ana Ramos, MSW, join the team as Community Outreach Coordinator with support from KCSM. Right now, Ana is focusing on outreach to the Hispanic/Latino community. KCSM has allowed us to make efforts to begin a support group for Spanish-speaking caregivers, with the help of community partners and wonderful facilitators. Ana is also working to promote and expand Spanish-language education programs in the area and recruit bilingual volunteers to help. We have also been working to learn about the needs of community members and to increase services to older adults in Kent County, particularly in communities that we know are disproportionately affected by dementia.
You don't have to walk the dementia journey alone! Sometimes a caregiver does not know where to start, or what resources might be available. We are happy to connect and help talk through options. Individuals living with dementia and their caregivers can access our programs virtually or by phone. If someone is interested in learning more, they can call our 24/7 Helpline at 800-272-3900 or visit alz.org/gmc/virtual to view our monthly program offerings.
24/7 Helpline: 800-272-3900 or TTY 866-403-3073 | Email: helplinegmc@alz.org | www.alz.org/gmc/virtual
---
Spectrum Health Visiting Nurse Association- Friendly Visitor Program
Below from Sondra Lienesch, Volunteer Coordinator, Spectrum Health Visiting Nurse Association

It takes a special volunteer to enter the doorway of a client as a stranger and leave as a new friend. With the support of the Senior Millage, there is a remarkable group of Friendly Visitor volunteers at Spectrum Health Visiting Nurse Association, that accomplish this "caring mission" on a regular basis.
The typical role of these outgoing and compassionate volunteers is to provide in home visits to clients for the purpose of friendship; with the goal of helping them feel less isolated and more connected to their community. They are fabulous talkers and even better listeners that specialize in building relationships. Many of these volunteers have been in ongoing friendships through this KCSM program for multiple years. Even during the pandemic, they have remained committed to reaching out to Kent County seniors.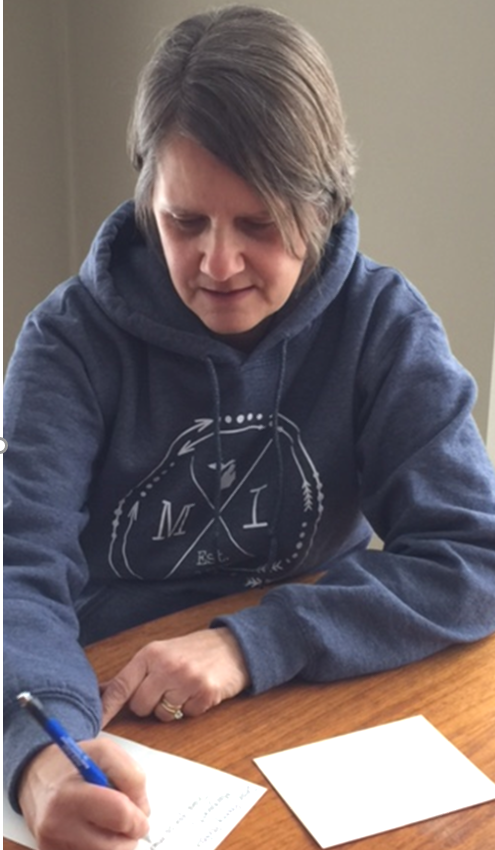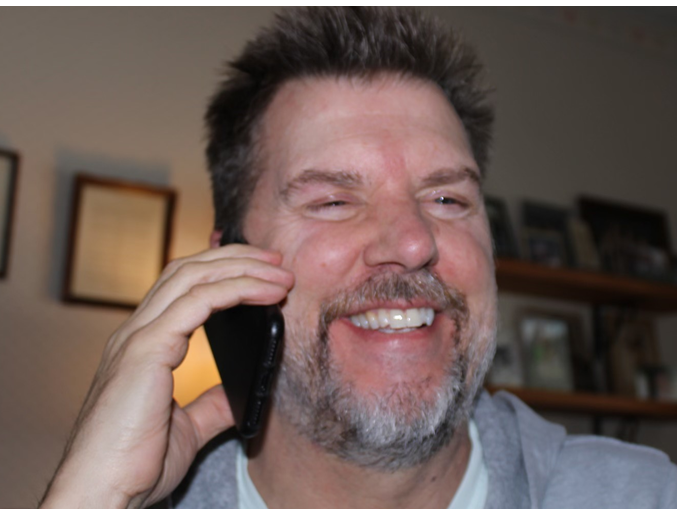 COVID restrictions have not prevented these volunteers from visiting current clients with phone calls, writing letters, or even picking up groceries, or running errands for those with urgent needs. They have also been making reassurance calls to any Kent County senior that feels overwhelmed, fearful, or needs the encouragement of a kind and caring voice over the phone.
It is a simple process for partner agencies or seniors themselves to access this program with just a phone call to Visiting Nurse Volunteer Services at 616-486-3956. The Friendly Visitor program is most impactful for very isolated senior clients that have the desire and ability to build ongoing and growing relationships. If this sounds like a good fit for a client, yourself, or a family member, please call the VNA for more information and to make a referral.
*Pictured; Friendly Visitor Program Volunteers Bruce Malone and Carole Erickson.
Phone: (616) 486-3956 | Email: sondra.lienesch@spectrumhealth.org | Website: https://www.spectrumhealth.org
---
About the Kent County Senior Millage
Since 1999, the Kent County Senior Millage has helped fund services that help older adults remain in their own homes and communities as they age. Services like meal delivery, home modification, transportation, assistance with household chores, small home repair, wellness, dental, legal services, and in-home services provide seniors the support they need to continue living independent lives. Co-payments may be required for individuals whose incomes are above $25,760 or couples whose incomes are above $34,840 (for 2021). Co-payments are based on income. All co-payments and donations are used to expand services to more Kent County seniors.
Kent County contracts with the Area Agency on Aging of Western Michigan to administer the millage dollars. Download a pdf version of the 2021 Kent County Senior Services Directory. You can call (616) 456-5664 to get started!