Millage Minder: Summer 2021

We continue to be inspired by our Kent County Senior Millage (KCSM) partners, who have been working tirelessly to continue their programming throughout the pandemic and making sure no older adult is without support. As we transition back to community-based activities, they have been adapting their programming to meet older adults' needs, while also providing a sense of safety through meals, housing support, transportation, and social activities that can help them "age in place". You can learn more below!
---
Home Repair Services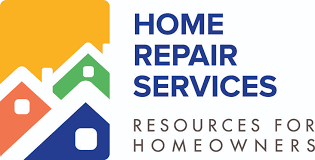 Many individuals hope to remain in their homes as they age and understandably so, it is likely where they have lived for a number of years and is where they feel most comfortable. Yet occasionally physical and financial barriers can arise that can make this challenging. This is where Home Repair Services (HRS) can help. Their team works to improve and maintain the health and safety of older adult homeowners as they age, impacting over 1,000 seniors each year in Kent County. The Kent County Senior Millage helps to fund the following services:
Repairs. It can be difficult to maintain your home as you get older, but Home Repair Services is able to help. Their Repair Team performs critical and urgent repairs in the areas of plumbing, electrical, roofing, furnaces, and other areas that impact a resident's health and safety.

Home Access Ramps and Modifications. As your mobility needs change as you get older, then Home Repair Services can help you maintain your independence. They are able to provide access modification, which could include the installation of wheelchair ramps, bathroom grab bars, handrails, and bathtub modifications.

Housing Counseling and Education. During a housing or financial crisis it can be confusing to know where to turn. The team at Home Repair Services provides foreclosure advocacy and guidance. Not only to those in crisis, but also for homeowners trying to avoid an anticipated crisis or looking for assistance and accountability in creating a sustainable budget or planning for a short-term financial goal. This team also provides reverse mortgage counseling to seniors and financial education in the area of scam awareness, identify theft, and evaluating costs of aging in place and various housing options.
When asked how HRS adapted to continue to serve older adults during the pandemic, Chris Romero, Resource Development Manager shared, "From the beginning of the COVID-19 pandemic, HRS has remained an important resource for seniors, especially in light of the extra time seniors were forced to spend in their homes. Our Repair Team took extra precautions to ensure the health, safety, and comfort of senior clients before and during their visits to address critical health and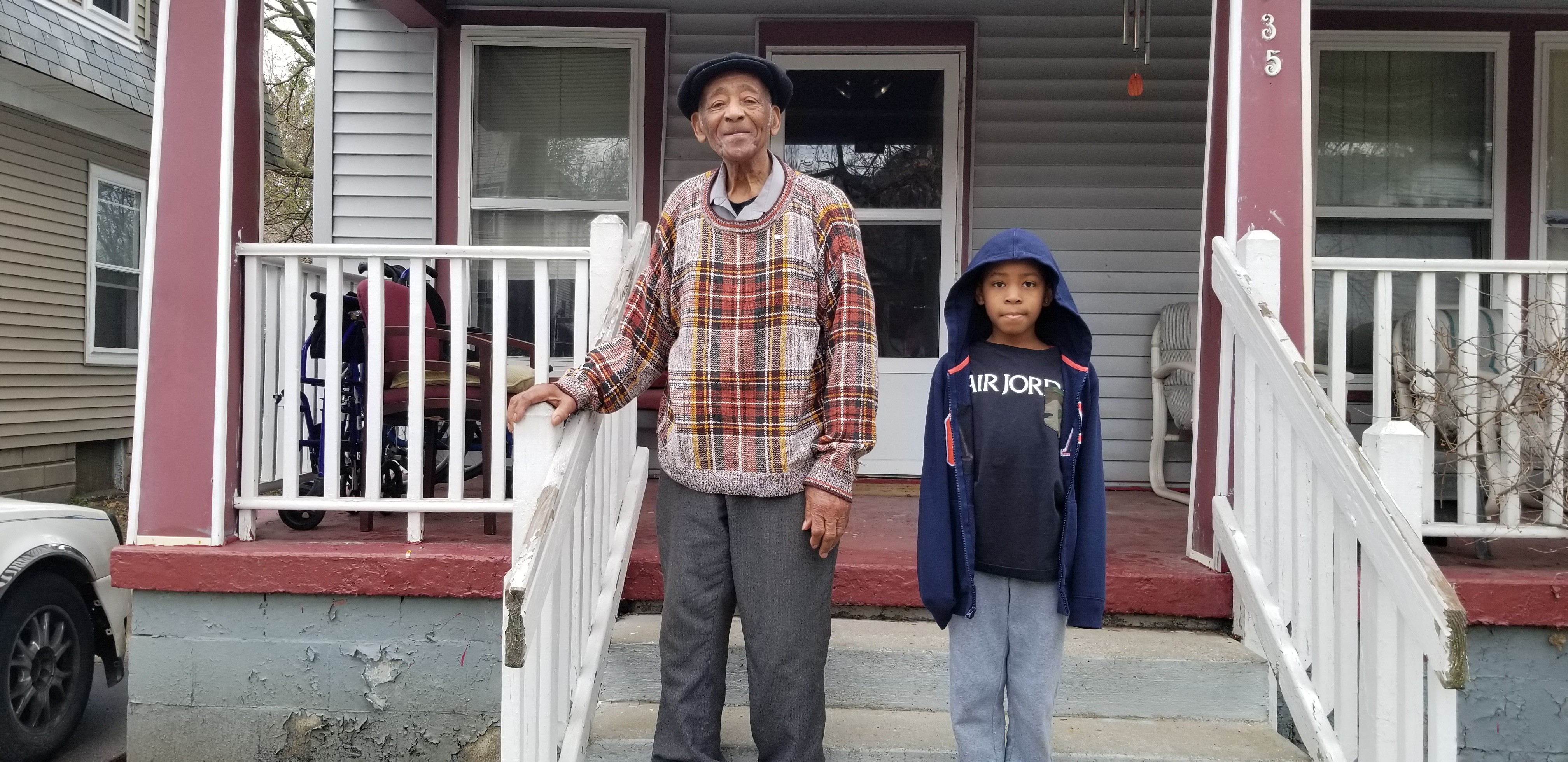 safety hazards in the home. Our Housing Counseling & Education program provided opportunities for seniors to receive foreclosure intervention and reverse mortgage counseling over the phone or via Zoom so that those types of important financial matters could still be addressed."
This outstanding commitment to our community's seniors continues. Foreclosure intervention and reverse mortgage counseling are now available in-person while also still over zoom or phone. HRS recognizes that there could be economic fallout from COVID-19 and anticipates an increase in foreclosure activity in the coming months. "Don't hesitate to contact us if you are in danger of foreclosure or know of a friend or family member who could benefit from this service. Foreclosure intervention counseling is available, for free, to any homeowner regardless of income," Chris encourages. In addition, if you or your loved one requires assistance with home repairs or accessibility, HRS can help!
Phone: (616) 241-2601 | Email: info@homerepairservices.org | Website: https://www.homerepairservices.org
---
Kent County Community Action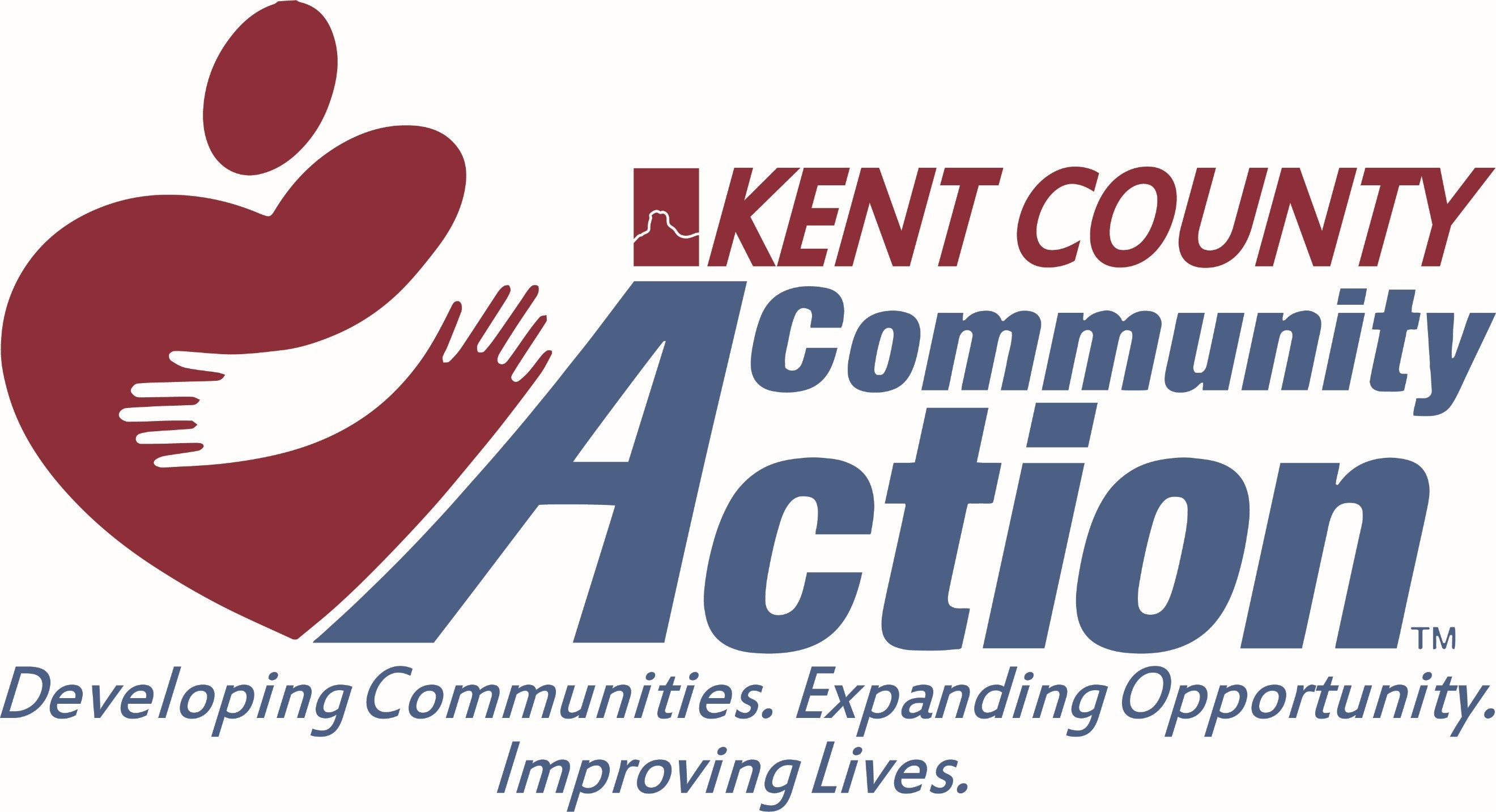 Kent County Community Action (KCCA) focuses on meeting the emergency needs of Kent County residents, such as, but not limited to, food, utility assistance, housing, transportation, and socialization. Through the Kent County Senior Millage KCCA is able to directly impact seniors through Ridelink (transportation services), home weatherization, Outreach and Assistance (case management support), and meals for seniors through a congregate group setting or via home delivery.
Rachel Kunnath, Program Manager at KCCA was able to share some insight on what makes the services through KCCA so vital for older adults. "One thing that sets KCCA programs apart from others is our specialized programming for Latin American and Native American seniors. The meals prepared by KCCA are Latin American inspired, and celebrations at our congregate meals site reflect some of the cultural values and traditions of the Latin American community. We have bilingual staff on board who have a personal understanding of the languages and cultures of these specific populations. Many of our seniors who have little to no English language proficiency benefit from assistance with translating and understanding mail and documents, and help navigating medical appointments. Our Native American Outreach worker can help seniors with tribal enrollment, access services through Indian Health Services, and navigate other specialized support services."
In addition to serving a diverse community, KCCA also sprung into action during the pandemic to continue to offer its services in unique and innovative ways. To continue their outreach efforts, they were able to use specialized funding for PPE, laptops, and other portable technology options so that employees could safely visit older adults in their homes, bringing much-needed services to them. KCCA staff conducted wellness checks, helped clients set up and use technology, showed them how to connect digitally to medical appointments, delivered food, prescriptions, and other critical items to seniors all over Kent County.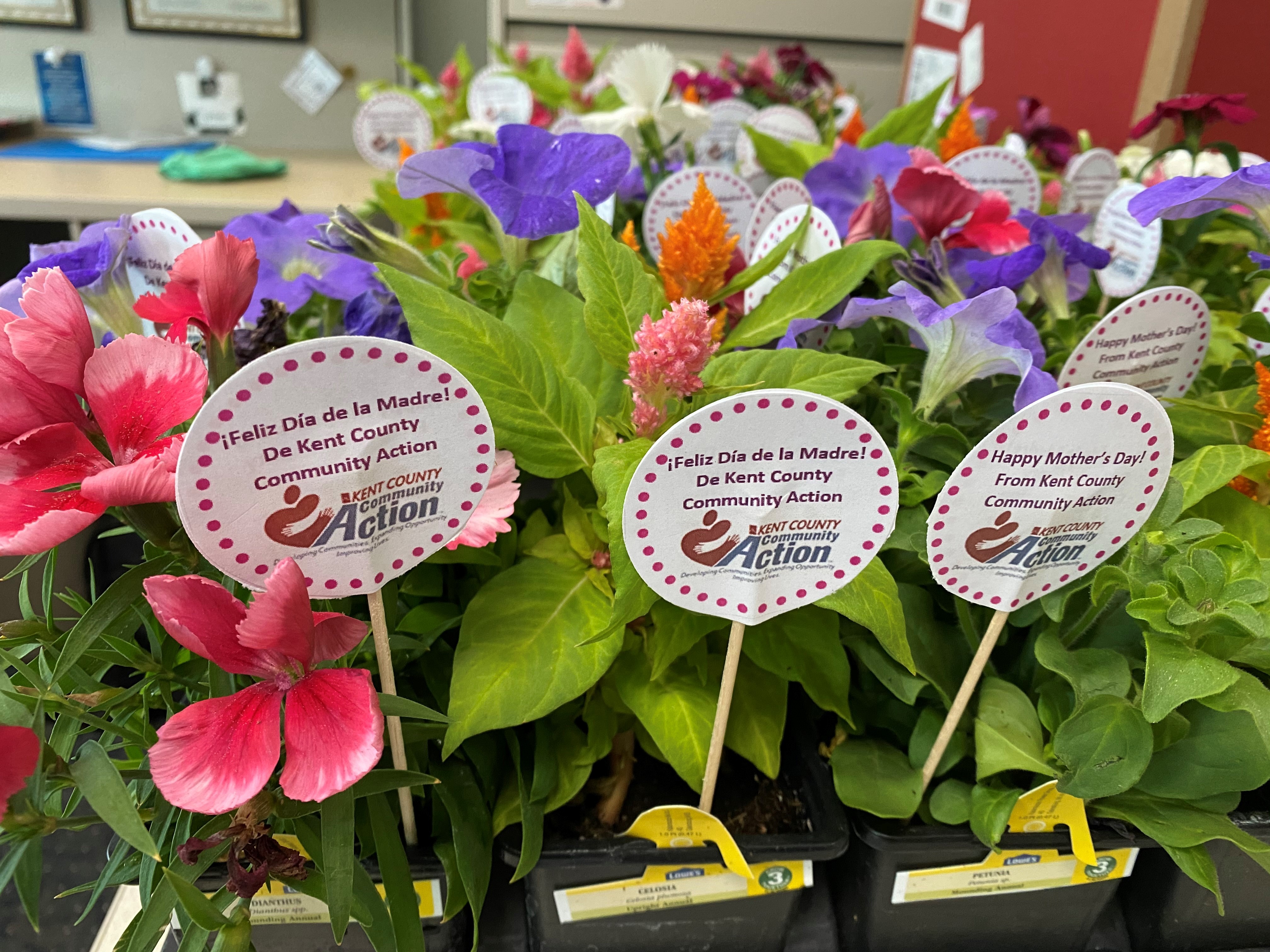 Rachel explained how the connections they have with their clients continued to thrive during the pandemic even from afar thanks to some creative thinking, "Since we were unable to enjoy a Mother's Day celebration with our Congregate Meals participants in person again this year, we brought the celebration to the homes of our seniors! KCCA Outreach workers visited over 50 of our senior mothers to wish them a Happy Mother's Day in person and brought them each a flower to remind them how much they are cared about and missed."
As in-person services and appointments start to resume, KCCA is a wonderful community resource. Ridelink is available for all transportation needs, not just medical appointments. If an older adult feels more comfortable at home, the KCCA outreach staff are able to bring resources to them. For seniors who have been isolated at home and are ready to return to their social engagements, KCCA is looking forward to reopening their congregate meal site for in-person dining this summer. To get started, you can contact KCCA via the information below!
Phone: (616) 632-7950 | Email: KCCAinfo@kentcountymi.gov | Website: www.accesskent.com/Departments/CommunityAction
---
The Salvation Army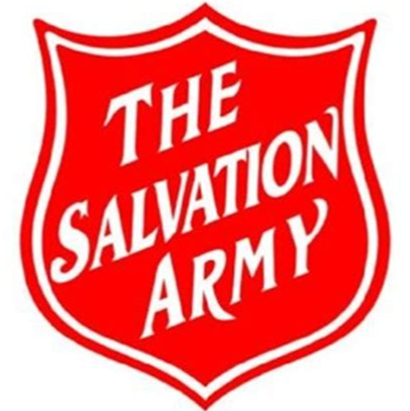 For the past 20 years, The Salvation Army's Fulton Heights Citadel Church location has hosted a successful and vibrant Senior Program. Offering a variety of classes and activities from fitness, music, games, and group meals while providing older adults with a sense of companionship. Through the Kent County Senior Millage, The Salvation Army receives funding that goes towards congregate meals, evidence-based healthy aging classes, and other senior center activities. All senior program activities at the center are designed to address the mind, body, and soul to meet the needs of every adult.
The uncertainty of a pandemic didn't stop The Salvation Army from serving their community from afar. Adjustments were made to their food service and senior programming so they were able to continue to offer support. Their staff called over 400 clients each week to check in and make sure their needs were met! The meals program transitioned to serving "to-go" meals from their parking lot three times a week, and for those who were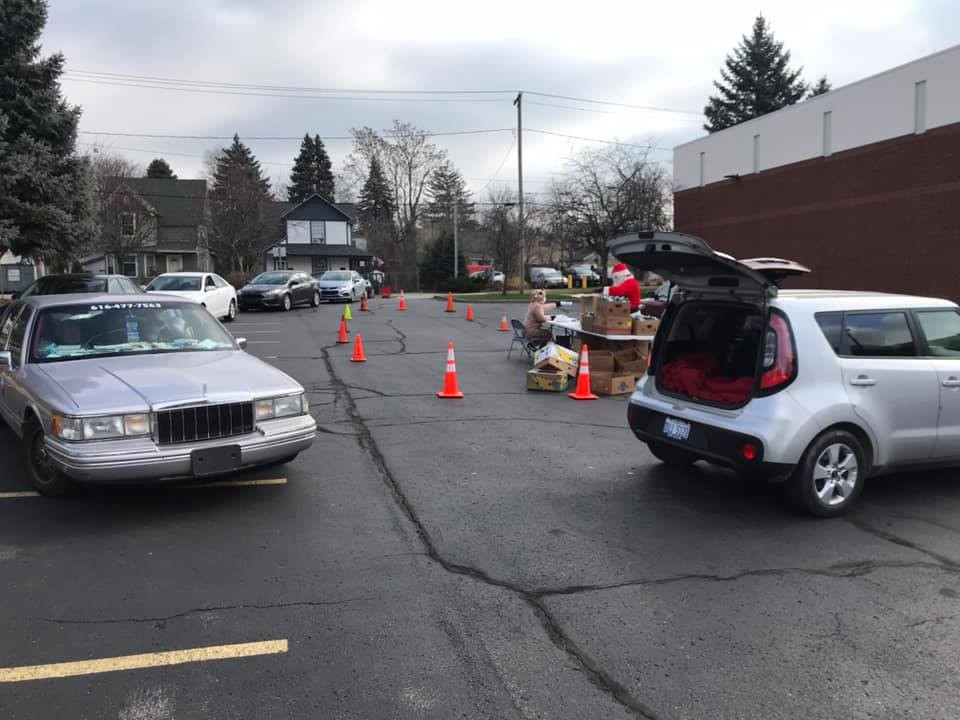 homebound meals and groceries were delivered. A lineup of virtual classes included training on how to use Zoom, exercise classes, bible study, and bingo. "It was very well accepted and about 25% of our seniors did have the ability to be part of this wonderful technology during this time of isolation," Renee Ambriz, Director of the Senior Program remarked.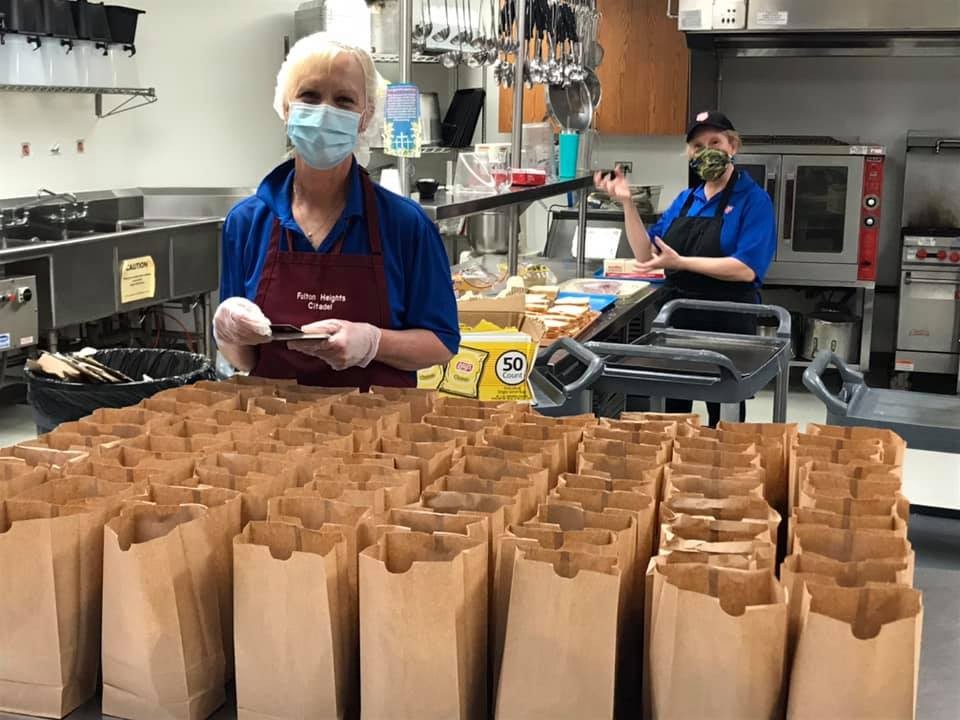 Moving forward, The Salvation Army Fulton Heights location has returned to normal programming and activities. "We average some 50-60 people every Monday, Wednesday, and Friday who come and spend much of the day with us. We expect the attendance to grow, and we hope that all our seniors will be able to return and enjoy what we continue to offer," explained Renee. The Salvation Army Senior Program is open for visitors on Monday, Wednesday, and Fridays from 8 am to 2 pm at 1235 E. Fulton St. Grand Rapids, MI. If you are an older adult in the area who is wanting to reconnect with the community and safely meet new friends, The Salvation Army could be the perfect place to start!
Phone: (616) 454-1459 ext. 1503 | Email: renee.ambriz@usc.salvationarmy.org | Website: https://centralusa.salvationarmy.org/fultonheights/
---
About the Kent County Senior Millage
Since 1999, the Kent County Senior Millage has helped fund services that help older adults remain in their own homes and communities as they age. Services like meal delivery, home modification, transportation, assistance with household chores, small home repair, wellness, dental, legal services, and in-home services provide seniors the support they need to continue living independent lives. Co-payments may be required for individuals whose incomes are above $25,760 or couples whose incomes are above $34,840 (for 2021). Co-payments are based on income. All co-payments and donations are used to expand services to more Kent County seniors.
Kent County contracts with the Area Agency on Aging of Western Michigan to administer the millage dollars. Download a pdf version of the 2021 Kent County Senior Services Directory. You can call (616) 456-5664 to get started!