Millage Minder: Fall 2022

Aging in place is a common wish for many people as they age, in fact, according to a national survey by AARP 3 out of 4 adults over 50 hope to do so. What does this mean? It means aging in the setting of their choice, oftentimes living in their own home and engaging in their community. Occasionally, this could require support to make this possible, which is where the Kent County Senior Millage can help. The millage was recently renewed by Kent County voters on August 2, 2022, providing wrap-around services that support both older adults and their family caregivers to help individuals age in place. In this Millage Minder, we'll hear from KCSM partners Community Food Club, Fair Housing Center of West Michigan, SarahCare Adult Day, and United Methodist Community House, on the positive impact their services make in the lives of older adults, proving it is more than a millage to the many seniors who receive millage support.
---
A Focus on Food Security- Community Food Club
Below from Lisa Owusu, Communications and Development Manager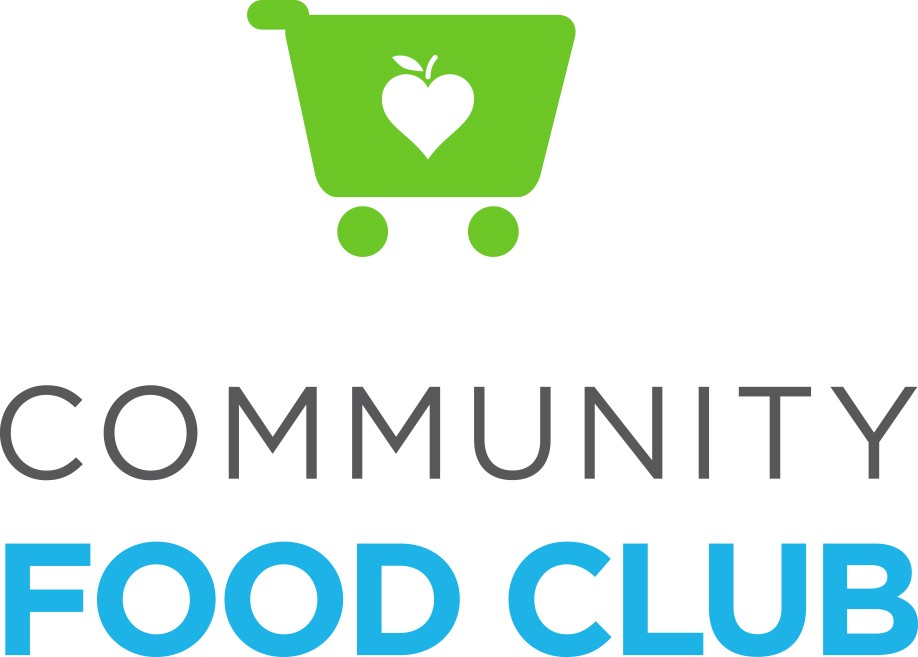 For some people, food security is a real and pressing issue in their daily lives. Some households cannot count on having regular meals because of a lack of access to affordable and healthy food options. The average SNAP Benefit (food benefits) household uses food assistance dollars within two weeks in a month, leaving another two weeks with no food.
The Community Food Club is designed to support and help families facing food security curb that problem. The Food Club is a member-based grocery store that serves Kent County residents at or below 200% of the poverty level for their household size. Using a sliding fee scale, members at the Food Club pay $11-$15 for a 30-day membership and shop using points based on their household size. Our system runs in a way in which the healthier the food (fruits and veggies), the lower it is in price. For a $13 average membership fee, members get about one week and $140 worth of food. We are open six days a week, Monday through Saturday, and members can shop daily until all their points are used.
The Kent County Senior Millage partners with the Food Club to pay the costs not covered by our member fee. It costs about $75 a month to serve one household. With members paying an average of $13, we must find avenues to fund the remaining costs. Through the Senior Millage, we are able to help fund the remaining cost to cover and serve all our older adult households.
Interested in signing up or learning more? Visit the Food Club during our open hours. It takes about 10-15 minutes to register. An adult living in the household must provide an ID or a mail that shows their name and address to verify they are Kent County residents. After the initial registration, members are given the first month to provide proof of income and verify any other household members. Members can start shopping the same day they register, once they pay their monthly fee.
If you are interested and want to know more about the Food Club, call us at (616) 288-5550 or stop by our store at 1100 South Division Ave, Grand Rapids, MI 49507.
Phone: 616-288-5550 | Email: admin@communityfoodclubgr.org | Website: www.communityfoodclubgr.org
---
Why Fair Housing Matters- Fair Housing Center of West Michigan
Below from Brianna Miranda, Education and Outreach Coordinator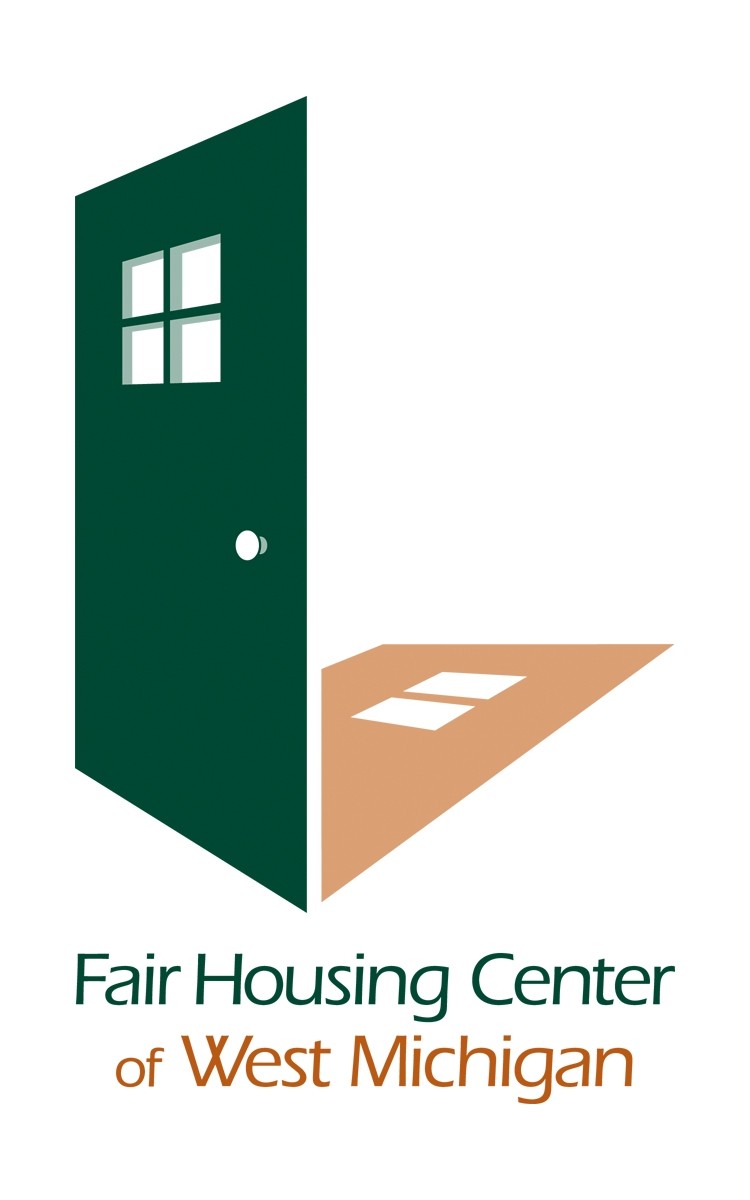 Housing is one of the most important decisions an older adult makes. The ability to fairly obtain adequate, affordable housing is critical to continued well-being and quality of life. Unfortunately, despite over 100 years of fair housing laws, housing discrimination against seniors remains prevalent and continues to be a significant barrier to housing choice. In the last 5 years, the Fair Housing Center of West Michigan (FHCWM) has handled over 70 cases involving housing discrimination against older adults.
Fair housing rights specifically support older adults with disabilities in the pursuit and acquisition of reasonable accommodations or modifications – changes that may be necessary to maintain independence and age in place. The FHCWM can assist older adults in asserting their fair housing rights with the help of the Kent County Senior Millage, as well as, other local contracts and grants. For example, one client needed a reasonable accommodation to terminate her lease to pursue a unit with a zero-step entry and 2 bathrooms. The FHCWM advocated on her behalf for a transfer to a new community that better fit her needs without additional fees.
Fair housing ensures the right to choose housing free from unlawful discrimination based on protected classes, which include race, religion, and physical/mental disability among others. These laws prohibit discrimination in renting or buying a home or getting a loan or insurance; they cover most housing including senior living for 55 or 62 and older, independent living, assisted living facilities, continuing care retirement communities, skilled nursing homes, and more.
When contacting the FHCWM either by phone or email, our Intake Coordinator will listen to your housing situation and ask questions to understand your situation – it is important that you provide as much detail as possible, so we can determine whether or not we can help. If not, staff will refer you to the best organization that can help. If it is determined that your situation can be taken as a complaint of housing discrimination, you will then be connected with an Enforcement Coordinator who will be your case manager and the main point of contact. They will advocate on your behalf and walk you through the processes.
Signs of Possible Discrimination
Asking whether you have a disability or details about your disability
Asking for medical records or a physician's assessment during the application process
Requiring that you be able to live independently, without daily care assistance
Refusal to allow reasonable accommodations, such as an assistance animal in a "no pets" property or an assigned, accessible parking space
Refusal to permit reasonable modifications, such as a wheelchair ramp or grab bars
Refusing to allow a 24-hour live-in aide, chore worker, or other support staff
Refusing to allow wheelchairs or scooters in dining areas or other common space
Restricting you to a certain floor or area of a senior community
If you or someone you know has experienced discrimination, the FHCWM can help. Contact us to report or ask any questions. All inquiries are anonymous. The FHCWM receives Kent County Senior Millage funding for older adult education, outreach, counseling, reasonable accommodation and modification assessments, testing, and enforcement services related to Housing Laws and Ordinances.
Phone: 616-451-2980| Email: contact-us@fhcwm.org | Website: www.fhcwm.org
---
Caregiver Support- SarahCare Adult Day Centers

Many caregivers of older adults are trying to balance work and/or raising their children while also taking on the role of caring for a parent or older adult in the family. Often this can add additional stress to one's life. The Kent County Senior Millage comes alongside caregivers to fund services such as adult day care which provides a safe and caring environment for older adults who may need assistance or supervision during the day. SarahCare Metro and SarahCare Knapp are two locations offering adult day services funded through the Kent County Senior Millage. Heather Gauger, Executive Administrator to the Director shares, "SarahCare takes pride in offering care by day, home by dinner philosophy…While your loved one is at our adult day center we can provide ancillary services such as showers, spa bathing, hair and beauty, holistically designed activities, nurse oversight/medication management, and financial assistance. We work to assist families in keeping their loved ones home and as independent as possible, for as long as possible."
The comfort and safety of participants is of the utmost priority when they are at SarahCare. During check-in, each senior receives a wellness screening that checks their temperature, goes through health screening questions, and hand sanitization. There is regular communication between nurse staff and caregivers to stay up to date with participants' health and their care. While at the adult day center, participants can take part in a variety of activities that enhance their self-esteem and encourage socialization. Personal care can be a difficulty for some caregivers to provide to their loved ones who might be resistant or require extra support. SarahCare offers bathing services on-site to ensure safety and dignity.
The respite that adult day care provides can be a lifeline for many caregivers and they have peace of mind knowing their loved one is cared for during the day by registered and licensed nursing staff, social workers, and activity professionals. If you feel this could be a good fit for your loved one, you can contact SarahCare's intake department at 616-528-4002 for more information, to schedule a tour, or a free 4-hour trial day.
Phone: 616-528-4003 | Email: intakewmi@sarahcare.com | Website: www.sarahcare.com/affiliate-home-knapps-corner-mi
---
A 360 Approach- United Methodist Community House

Senior centers provide connection and purpose for many older adults which can make a positive impact on their aging. At United Method Community House (UMCH) an array of programs are available such as congregate meals on-site, transportation, field trips, outreach and assistance support, clubs and bible studies, exercise classes, and many other activities to foster connection. As UMCH's Tiffany Pearson, Director of Adult Programs explains, "These services and programs are designed to provide a 360 approach to the well-being of older adults. Through engaging in UMCH programs, older adults can receive connectivity to the resources they need. These offerings also combat isolation and issues as a result of isolation. You're never too old to make new friends and participate in a meaningful life. UMCH programs are designed to foster that philosophy."
UMCH has seen firsthand the impact of the pandemic on isolation for older adults and has helped many older adults reengage with society when they are comfortable and ready to. "Many were homebound for months on end, resulting in a new apprehension to re-emerge. UMCH has created a trusted process for engagement that allows older adults to feel safe in returning." UMCH's special attention to the individual and what support would be best for them is a prime example also of the collaboration between Kent County Senior Millage partner programs. Through their millage-funded outreach and assistance program, they were able to aid a client who might otherwise been lost in the shuffle. This participant was a faithful Bingo player and one day staff noticed she wasn't taking part as usual. When approached, she shared that she had broken her eyeglasses and had not been able to see for the past couple of days. Outreach and Assistance connected her to Cherry Health Clinic, where they have a program that would help her to replace her glasses. The Outreach and Assistance team was able to schedule transportation for this individual to attend her eye doctor appointment. Without the notice and care from UMCH, and being able to utilize millage-funded services, this individual would have been left to her own devices living in a blind state. The amazing partners of the millage network, such as UMCH, help older adults to increase and maintain their quality of life.
If you'd like to access programs through UMCH, you can call their Outreach and Assistance Coordinator at (616) 888-3752. They also welcome walk-ins at the center, which is located at 904 Sheldon Ave. SE, Grand Rapids, MI 49507.
Phone: 616-888-3752 | Address: 904 Sheldon Ave SE, Grand Rapids, MI 49507| Website: https://www.umchousegr.org/
---
About the Kent County Senior Millage
Since 1999, the Kent County Senior Millage has helped fund services that help older adults remain in their own homes and communities as they age. Services like meal delivery, home modification, transportation, assistance with household chores, small home repair, wellness, dental, legal services, and in-home services provide seniors the support they need to continue living independent lives. The millage was recently renewed by Kent County voters on August 2nd, 2022, for another eight-year cycle.
Kent County contracts with the Area Agency on Aging of Western Michigan to administer the millage dollars. You can see all of the services available in Kent County by searching our online directory here. Or, you can download a pdf version of the 2022 Kent County Senior Millage Services Directory. You can also call (616) 456-5664 to get started!