Let's Talk Teeth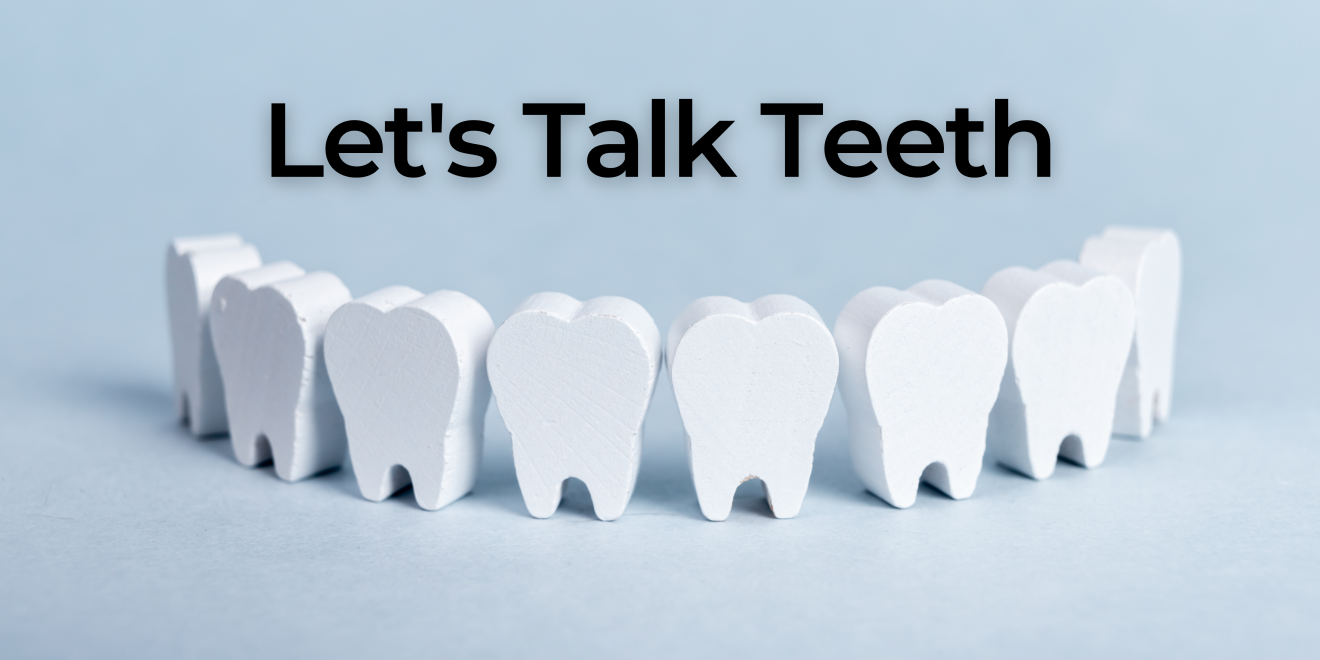 Brandon Beck, Contract Administrator, Area Agency on Aging of Western Michigan
Oral Health is an integral component of overall health. Diseases of the mouth are closely linked to other serious health conditions in the body. Yet access to dental services can be a serious barrier for older adults to maintain their oral health. Dental coverage is a benefit often linked to an employer so coverage can change significantly after retirement. Advocacy at the national, state, and local levels are working to reform oral health and increase access for older adults.
Locally, the Area Agency on Aging of Western Michigan (AAAWM) supports oral health in a variety of ways. In Kent county, the Kent County Senior Millage (KCSM) network provides low-cost dental services to Kent County residents 60 years or older in partnership with Cherry Health and Exalta Health. AAAWM is also a member of the Kent County Oral Health Coalition, a group focused on advocacy and outreach in the West Michigan. Each year. AAAWM partners with Grand Rapids Community College to host Senior Dental Day; an event that helps older adults engage their oral health and find a new dental provider. For more information on Senior Dental Day 2023, taking place on March 20th, please email brandonb@aaawm.org
Within the rest of the AAAWM region, made up of nine counties: Allegan, Ionia, Kent, Lake, Mason, Mecosta, Montcalm, Newaygo, and Osceola the recently created Oral Health Plan applies. At the state level, Michigan has created the 2025 Michigan State Oral Health Plan which consists of three (3) goals to improve the oral health of Michigan residents. Each goal is supported by implementation strategies and activities for healthcare providers and advocates to utilize. The three goals are as follows:
Michiganders understand the value of daily oral health care and preventative dental care and have the tools to care for their mouth every day.
Michigan citizens, dental professionals, and medical providers understand the connection between oral health and overall health.
Michiganders have access to preventative and restorative oral health care because the state has developed the necessary infrastructure to effectively serve everyone.
The 2021 report Oral Health in America by The National Institute of Dental and Craniofacial Research (NIDCR) calls for a policy that mandates dental coverage in Medicare, stating it would reduce health inequities by assuring older adults have access to preventative and other oral health services. Most individuals lose their employee-provided dental insurance after retirement, putting their oral health at risk. Additionally, adults are living longer than ever before, increasing their risk for chronic health conditions. Accessing dental services can be especially challenging for older adults who are disabled, homebound, or cognitively impaired as services cannot be provided in the home.
There is much work to be done in oral healthcare reform, and there are numerous ways you can show your support and advocate for these important issues. For more information about local efforts, visit the Kent County Oral Health Coalition's website or follow them on Facebook. For more information about oral health advocacy in our region, please contact Sherri Harris, AAAWM Advocacy Coordinator, at sherrih@aaawm.org