Larry Murray Award Recipients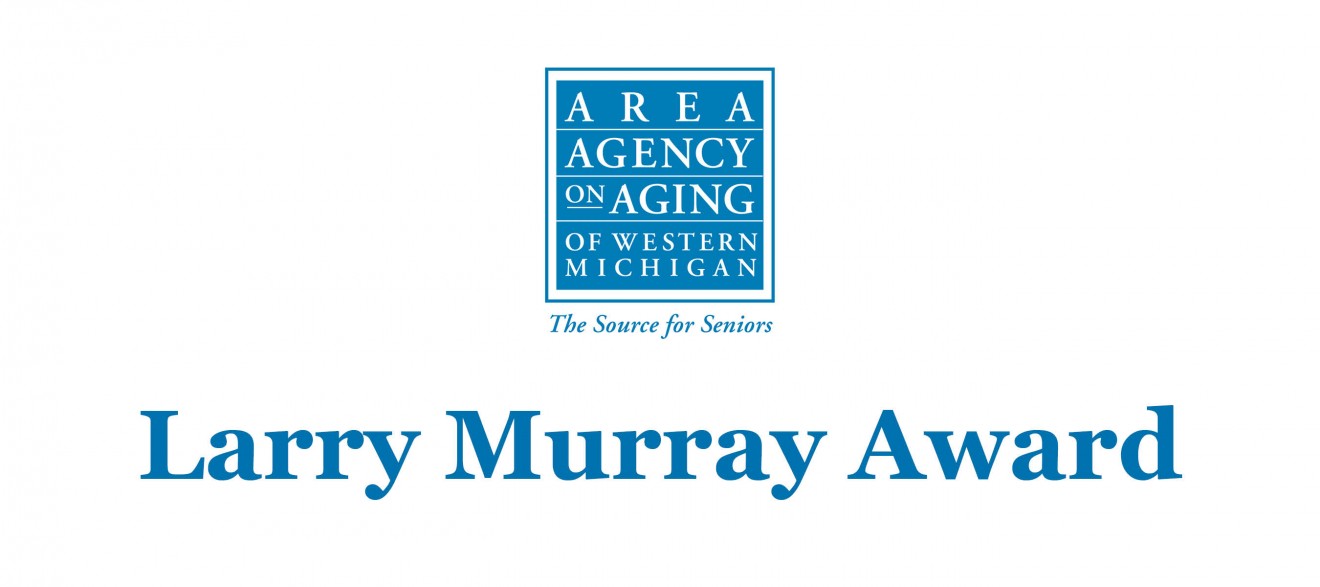 We were pleased to recently announce the recipients of the Larry Murray Award for 2019 and 2020!
About the Lawrence L. Murry Award
Lawrence L. Murray Award is in honor of Larry Murray who is the founder and first director of the Area Agency on Aging of Western Michigan. The purpose of the award is to recognize a service partner or a staff member for outstanding achievement and "excellence in Leadership, Innovation, and Collaboration".
---
2019 Recipient- St. John Vianney Parish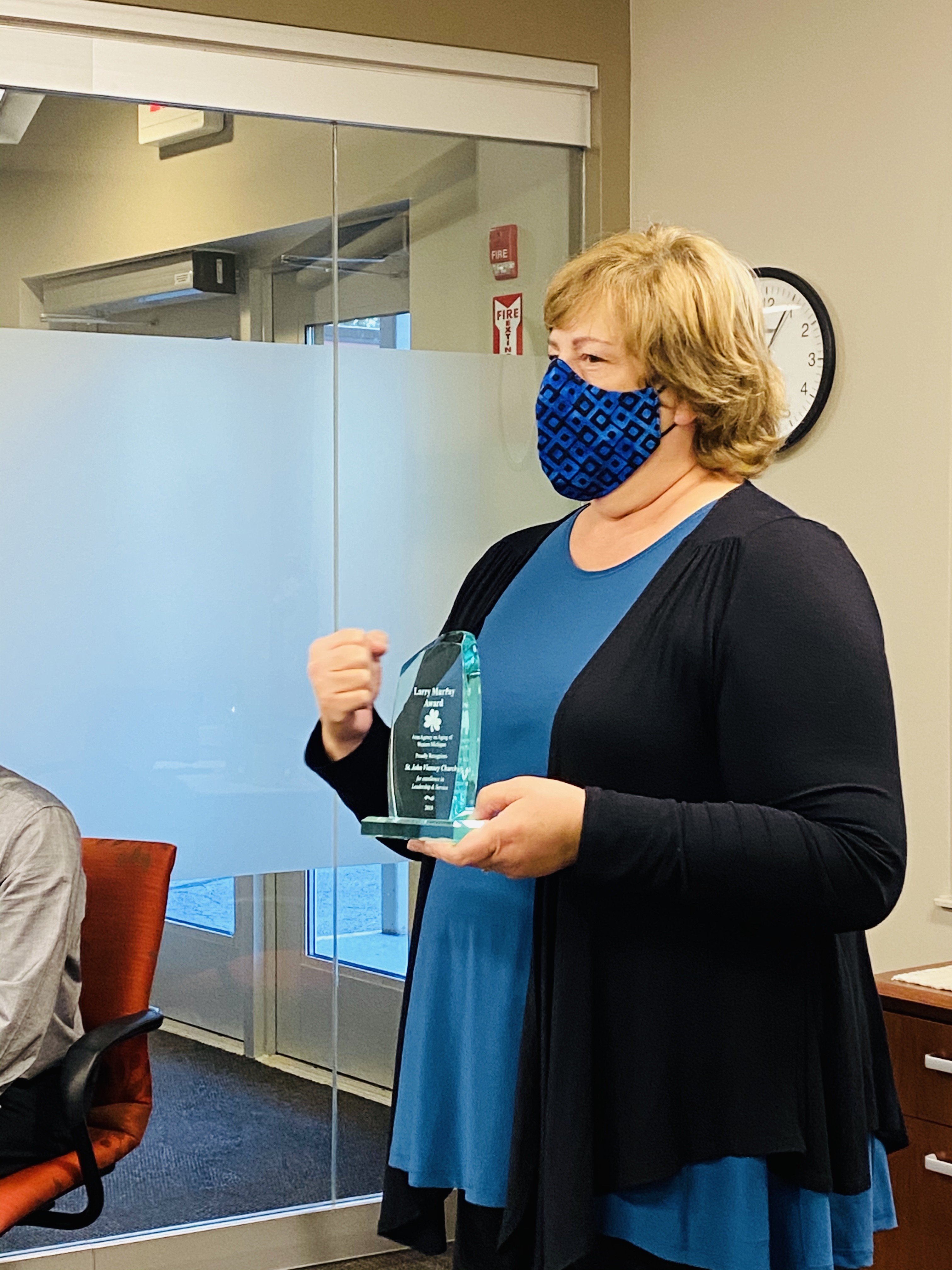 We're thrilled to recognize Saint John Vianney with the Lawrence L. Murray Award for 2019. Our best-laid plans to present this award last spring were dashed, however we were able to join St. John Vianney's Justice & Service Committee meeting on September 29th.
At their heart, Saint John Vianney is rooted in selfless service. The parish's commitment to the community is a true embodiment of what the Larry Murray Award is all about. A prime example is their involvement with our annual "Giving Tree" for AAAWM clients each holiday season. This gift drive is put together each year for our Care Management clients who do not have a support system in place and in many cases, may not receive a gift otherwise. This partnership is going into its 22nd year and we are so grateful for St. John Vianney's continued commitment and longstanding partnership.
Each year Saint John Vianney goes above and beyond to gather gifts for our clients, donating an outstanding 50-75 gifts a year! Even more impressive, we are not the only organization that they work to support each year. SJV takes part in a number of different community initiatives, showing the expanse of their community reach. Saint John Vianney is wonderful to work with, they are always organized, responsive, and willing to help. It is never assumed that they are able to participate in the "Giving Tree" year after year, yet they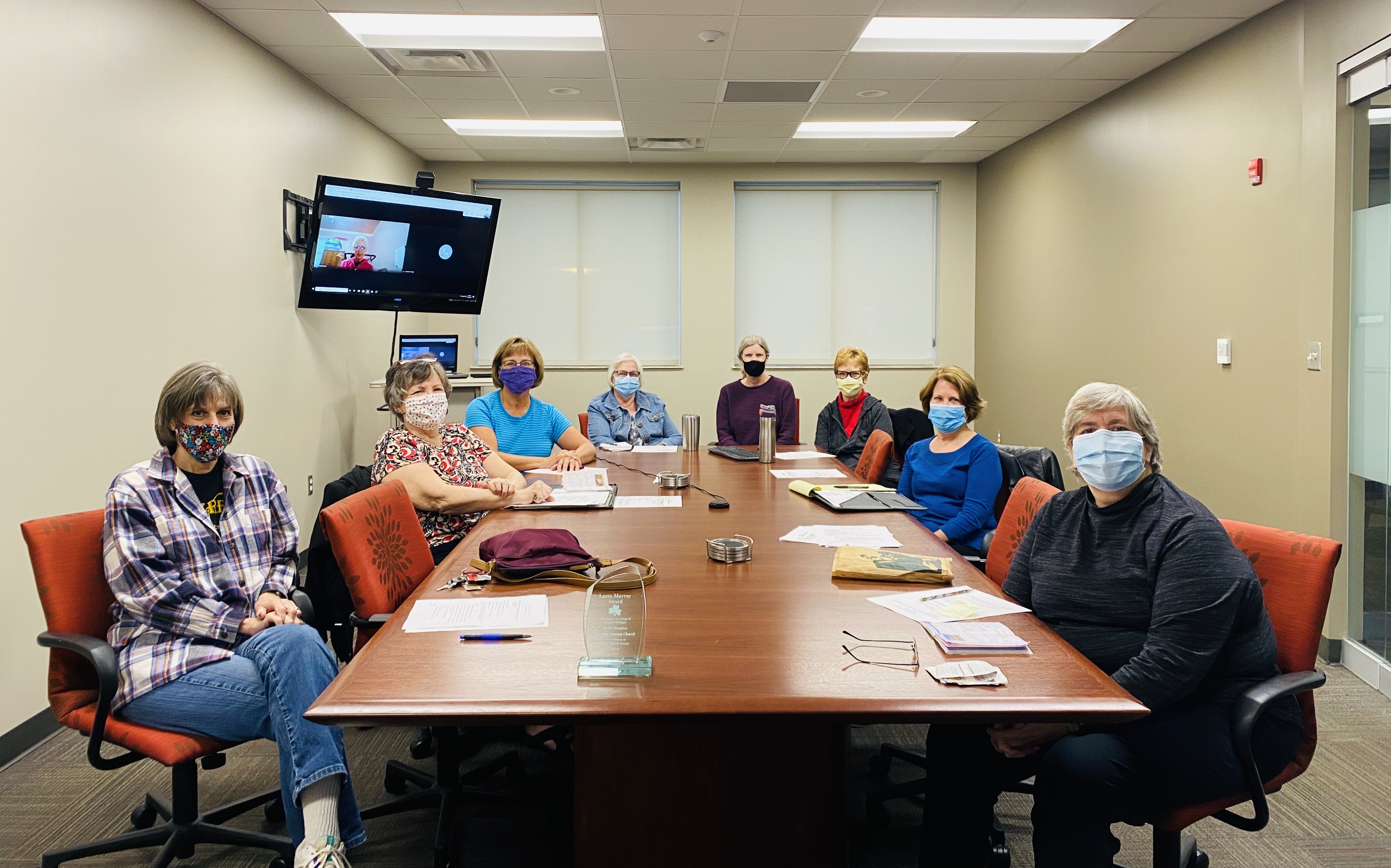 are always eager to do so, which again cements their selflessness. Saint John Vianney members search for the perfect gifts to match the wish lists that we receive from clients, and take it upon themselves to drop off the gifts to our office, going above and beyond what is necessary. Chris and our Care Management staff then go out to deliver these gifts in person, where clients are incredibly moved and grateful, as Chris has said, "seeing their eyes light up in excitement and gratitude, it is just amazing and it wouldn't be possible without Saint John Vianney."
We cannot thank Saint John Vianney enough for this partnership, bringing joy to older adults during the holidays in what might otherwise be a lonely season. We are so pleased to present them with the 2019 Larry Murray Award recognizing their outstanding work. Congratulations!
---
2020 Recipient- Shelly Shafer, Director of St. Ann's Lake County Senior Services
Watch our video below where we virtually present the award to Shelly!