COVID-19 Vaccine 101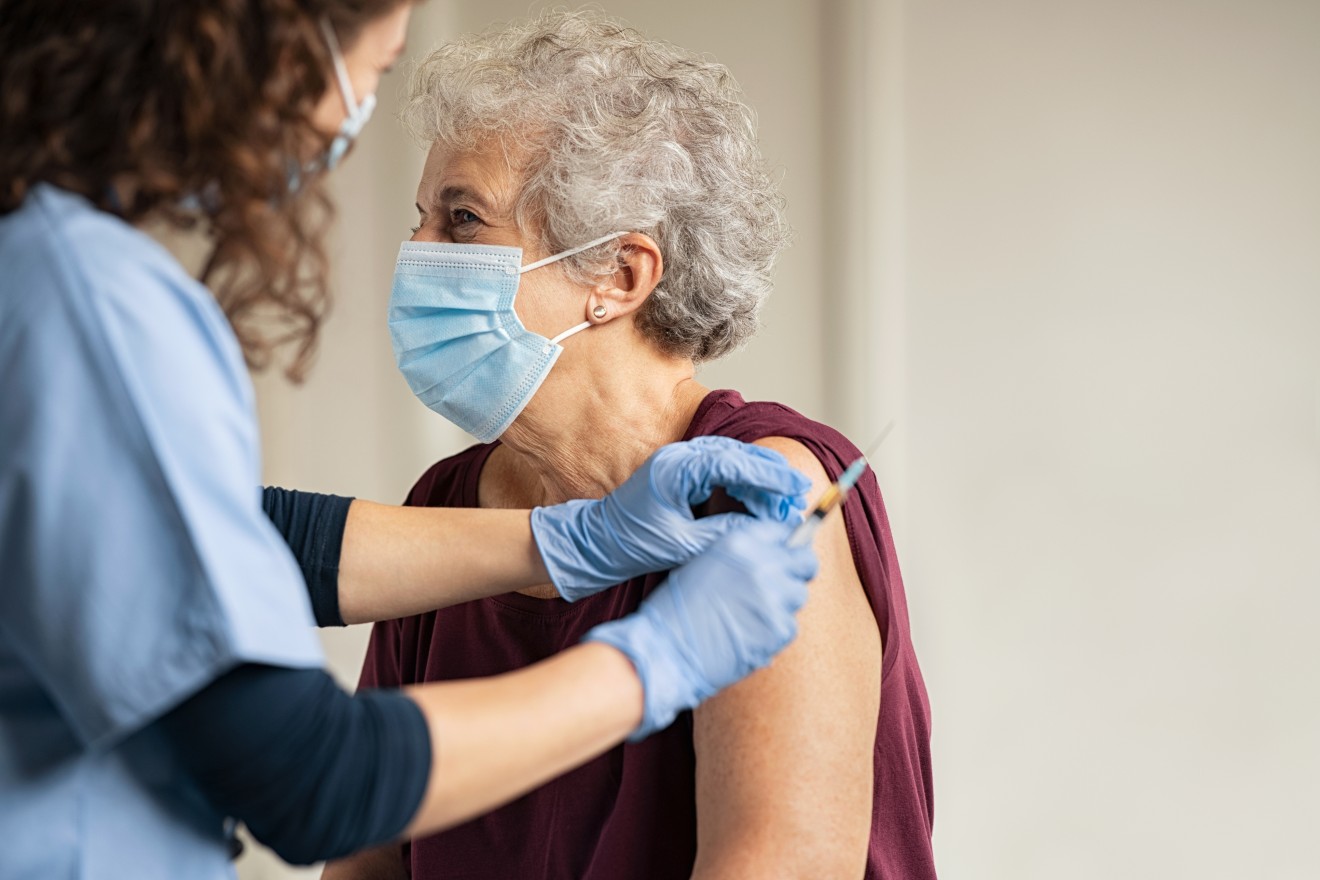 The distribution of the COVID-19 vaccine is undoubtedly exciting, but like many, you could also have a bit of confusion. Exactly which vaccines have been approved? How do you qualify and sign-up? Does it cost money? What should you expect after? In this article, we'll take a look at the commonly asked questions older adults and their family caregivers might have and point you to trusted resources.
The vaccines.
Getting vaccinated against COVID-19 not only protects you, but it protects the people around you as well, particularly people who are at an increased risk for severe illness from COVID-19. Currently, there are two vaccines approved by the U.S. Food and Drug Administration for emergency use, Moderna and Pfizer. The process for the COVID vaccine approval was the same for all other vaccines with large-scale clinical trials. Both vaccines have shown to be 94-95% efficient at preventing coronavirus infection, and both require two doses over a 3-4 week period for an individual to be fully vaccinated. You can learn more here: https://www.fda.gov/emergency-preparedness-and-response/coronavirus-disease-2019-covid-19/covid-19-vaccines
How do I get the vaccine?
Most states are following vaccine rollout recommendations from the Centers for Disease Control and Prevention on priority groups, which include healthcare personnel, frontline essential workers, and people in older adult populations based on age range. This varies state by state, but the CDC is clear that "as vaccine availability increases, vaccination recommendations will expand to include more groups." To see which vaccination phase Michigan is currently in, visit www.michigan.gov/COVIDvaccine
Start with your local health department.
It is recommended that you schedule your vaccination when eligible through your local health department as they are currently scheduling clinics in their communities. Available appointments change quickly, but it is important that you sign yourself up on only one list as there is a limited vaccine supply for each state. You can find a full list of Michigan Health Departments and their contact information here: www.michigan.gov/coronavirus. Many are using an online portal for sign-up; however, a phone number is available to help those who require assistance as well. You can call the COVID-19 Hotline at 888-535-6136. Keep in mind that once you've put your name on a list, you may be receiving a call to schedule your vaccinations. If you typically don't answer unknown numbers, this may be a time to make an exception.
In West Michigan, a consortium of health departments, hospitals, healthcare providers, universities, and others have launched Vaccinate West Michigan (www.VaccinateWestMI.com), where area residents can find the latest information about the COVID-19 vaccine and sign-up. If community members are unable to use the online tools to complete registration, they can call 833-755-0696 to reach the West Michigan Vaccine Clinic at Devos. For a short time, the West Michigan Vaccination Clinic offered the opportunity to volunteer 20 hours to secure your vaccination, but this has since been paused due to a significant response, with hopes to reopen the opportunity again. Check out their website for the most up to date information.
Be aware of scams.
The most common vaccine misconception is that you have to pay for it. This is not true. The CDC shares the following on their website, "Vaccine doses purchased with U.S. taxpayer dollars will be given to the American people at no cost. However, vaccination providers can charge an administration fee for giving someone the shot. Vaccination providers can be reimbursed for this by the patient's public or private insurance company or, for uninsured patients, by the Health Resources and Services Administration's Provider Relief Fund. No one can be denied a vaccine if they are unable to pay the vaccine administration fee."
Below are just a few other tips to keep in mind in regards to COVID-19 scams.
Use a trusted source for information.
You cannot pay to get early access or sign-up for the vaccine.
Watch for unexpected or unusual texts.
Don't open emails, attachments, or links from people you don't know, or that come unexpectedly.
Don't share your personal, financial, or health information with people you don't know.
You can learn more at www.ftc.gov/coronavirus/scams or https://www.protectkentseniors.org/
What to expect after vaccination.
There could be side effects after your vaccine, however, know that they are mild and temporary. This is a normal sign that your body is building protection. The CDC recommends you continue to follow safety precautions after vaccination, though the vaccines reduce illness by 94%, we don't know yet if they reduce the likelihood of contracting the coronavirus or who might be an asymptomatic carrier. It will also take time to vaccinate most of the population.
Struggling during COVID-19 pandemic?
Stay Well Counseling via the COVID-19 Hotline: If you are experiencing emotional distress in the context of COVID-19, call 1-888-535-6136 and press "8" to talk to a Michigan Stay Well counselor.
Sign up for COVID-19 Senior Support: The COVID-19 Senior Support Service through the Kent County Senior Millage provides additional assistance for older adults and their family caregivers during this crisis.

Step 1: Contact us at (616) 456-5664 to get connected to the Area Agency on Aging of Western Michigan's network of service partners.
Step 2: Gain access to resources or opt-in for wellness checks via phone.
Step 3: Once your needs are determined, a partner agency will bring essential items to you or your loved one.