Eaglecrest Healthy Aging Membership
Due to the coronavirus pandemic, our classes have gone virtual via Zoom. We are now offering monthly memberships for our Eaglecrest Healthy Aging participants! The membership dues will be $40 a month and will allow you to have access to all of our Zoom classes for the month. You can make your payment via Paypal below: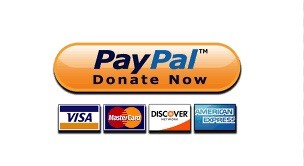 Please note you will be taken to a secure website to enter your information.
---
Announcements
We offer a Multi Class Discount
if you attend two or more classes at
our Eaglecrest location you will
receive discounted punch cards.
Silver&Fit
The Silver&Fit benefit includes :
A Matter of Balance
EnhanceFitness; Tai Chi
Fast & Fit; Yoga
Program T-Shirt Sale
regular price $17, now on sale for $10
Nutrition Classes
if you are interested in nutrition classes with our registered dietitian, please contact us: (616) 588-2580
For the health and safety of our participants, we have transitioned our Eaglecrest Healthy Aging classes online via the ZOOM platform! If you are a participant looking for this month's class schedule or have questions, you can reach out to Healthyaging@aaawm.org.
---
Area Agency on Aging of Western Michigan is dedicated to helping older adults stay active and independent.
Regular physical exercise is essential in helping to prevent injuries, remain fit, and improve overall well-being. Designed for those aged 60 and older, our classes are both fun and engaging. These classes give you an opportunity to protect and preserve your health without having to go to a crowded gym.
The classes listed here take place at our Eaglecrest location. Looking for classes in another location? Use our Class Locator to find classes offered in our region.
Click on the page links for more information and meeting times for classes:
* Please note: We welcome you to come and try out any of our classes - your first class is free. On your first visit we ask that you arrive 10-minutes prior to the time class begins to meet with the instructor and receive an orientation to insure your safety and the safety of others.