Sally Andreatta Announced as the New Director of Contract Services for the Area Agency on Aging of Western Michigan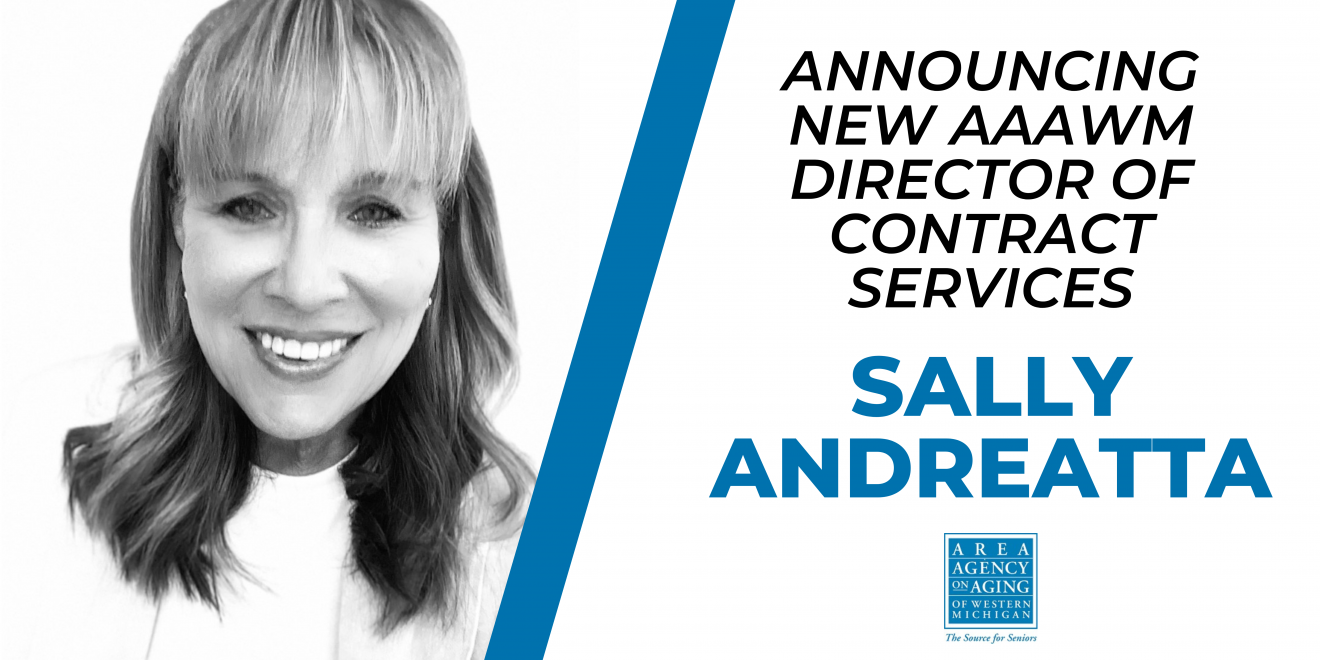 The Area Agency on Aging of Western Michigan (AAAWM) is pleased to announce that Sally Andreatta has joined the AAAWM team as the new Director of Contract Services.
Following the transition of Kendrick Heinlein to the Executive Director role, Sally joins AAAWM from the Newaygo County Community Collaborative (NC3), where she served as Executive Director. Sally brings over 15 years of experience with a focus on operations leadership, program development, and strategic fundraising.
In her new role with AAAWM, Andreatta will oversee the annual budget program of the Kent County Senior Millage and Older Americans Act funding, which amounts to over $23 million each year to support older adults and caregivers through a variety of services.
"Sally has a steadfast history of public service and her experience in these roles will undoubtedly be an asset for our agency. She has a wealth of knowledge on government and local funding, experience building programs, and empowering staff," explained Executive Director Kendrick Heinlein. "I look forward to seeing how Sally grows our agency and the position."
Prior to her work at NC3, Sally's previous experience includes Executive Director of the Grand Rapids Public Schools Foundation, Chief Operating Officer at Warm Marketing, LLC, and Director of Energy and Environmental Services for the Community Action Partnership of Orange County. Andreatta received her Master of Business Administration from Southern New Hampshire University with a Graduate Certificate in Non-Profit Leadership.
"I was drawn to the work that the Area Agency on Aging of Western Michigan does to serve our senior population, persons with a disability, and caregivers. I am passionate about providing accessible services that focus on equity and innovation. I look forward to working with this great team as we collaborate with community partners and continue to build upon this agency's history and outstanding work," shared Andreatta.
Join us in welcoming Sally!