Getting Help with Medicare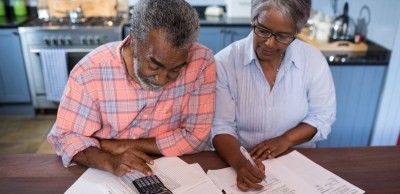 Getting Help with Medicare
Regina Salmi
Area Agency on Aging of Western Michigan
When it comes to figuring out Medicare, it can feel as though we've taken on an encore career trying to sort through it all. There's Medicare, Medicare Advantage, Medicare supplemental insurance, part D coverage and then the retirement insurance you may already have. It can feel overwhelming. With the Open Enrollment period right around the corner, it might be time to get some help with deciding what plans work best for meeting all of your healthcare needs. The Michigan Medicare/Medicaid Assistance Program, or MMAP for short, is available to do just that.
MMAP is part of a federal program that provides free local healthcare coverage counseling to people with Medicare. Bob Callery, MMAP Regional Coordinator, states, "MMAP does not have any affiliations with insurance companies and our volunteers are not licensed to sell insurance." This is important, because it means the MMAP counselor is looking at what is in your best interest. MMAP counselors will explain Medicare benefits and how they work, review prescription plans, Medicare Advantage Plans and Medigap policies. They are also able to help individuals apply for benefits. Having the right coverage can make a big difference in a person's life (and their finances).
Sharon, a MMAP counselor, met with a woman who was living on about $900 per month. She was a widow and paying for the health coverage her husband had before he died. She was paying approximately $400 a month for this coverage. "That didn't leave her much to take care of her house and utilities," Sharon relates, "We talked about getting her on supplemental insurance through Medicare. She was really reluctant at first, but in the end we were able to save her about $300 more a month." Another MMAP counselor shared a similar story. Karen received a call from a person living on a little over $700 per month who exclaimed, "I can either eat or take my medications." Karen was able to get help her do both by reviewing her coverage and helping her get the benefits that worked best for her.
Open Enrollment for Medicare begins October 15 and runs until December 7. MMAP recommends Medicare beneficiaries review their plans every year to check for policy changes. The plan you're currently on can change the medications they cover, their network of pharmacies, even premiums, deductibles and copays. At the same time your own needs might be changing as well, requiring a different kind of coverage than you had this year. Reviewing your benefits and insuring your coverage is right for you might help you avoid costly payments.
The Social Security Administration has also begun releasing the new Medicare cards. In an effort to reduce identity theft and fraud, the cards were redesigned to remove your social security number and to replace it with a unique identifier. Michigan residents will see them arriving this fall with all new cards being mailed before March 31, 2019. Callery advices, "These cards will be mailed to the current mailing address on file with Social Security. Make sure you contact them if your address needs to be updated." Bob also warns, "Social Security and Medicare do not call beneficiaries to update their records. If you receive a call like this, it is a scam. Do not give any of your personal information to the caller and hang up the phone!"
MMAP counselors are available to meet with people in person, over the phone and are available for home visits for those who are homebound. If you're interested in working with MMAP to review your Medicare benefits you can reach a MMAP counselor by dialing (800) 803-7174 or contacting Area Agency on Aging of Western Michigan at (888) 456-5664 or aaainfo@aaawm.org. You can learn more about MMAP by visiting their website, www.MMAPInc.org.