Caregiver Connections: Resources on Your Journey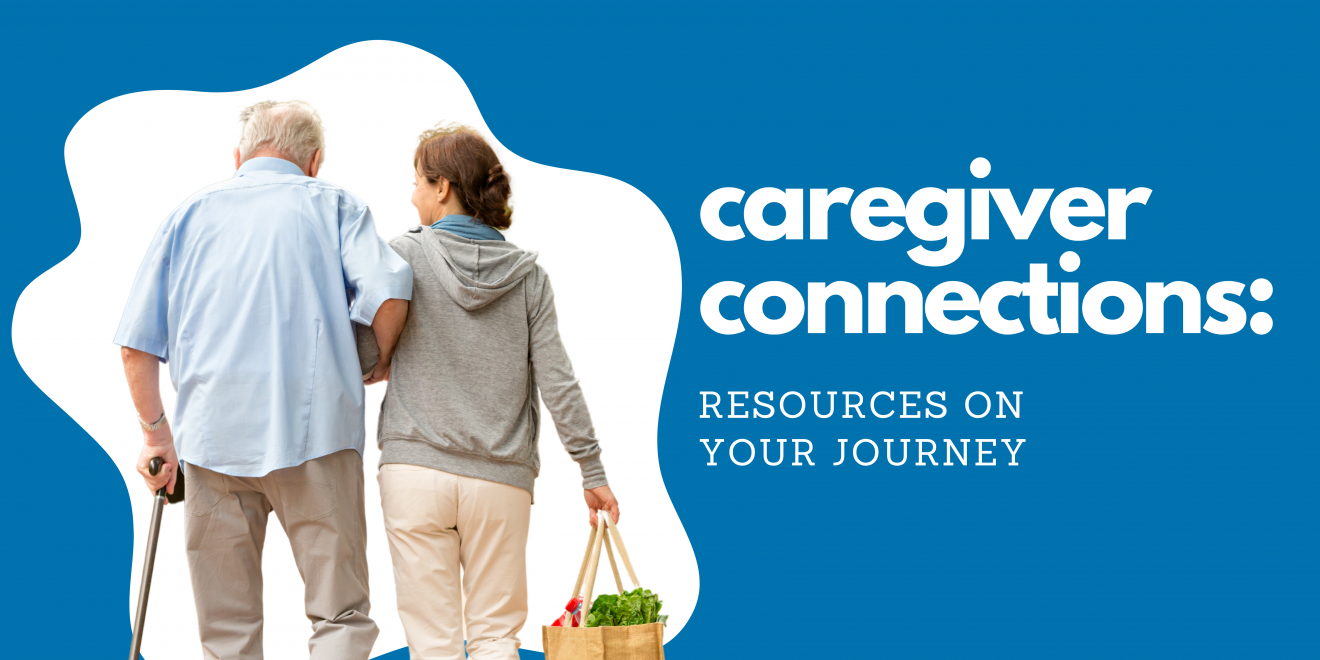 For many caregivers, caregiving is a role many are thrust into. Mom experienced a fall and needs some extra help. Your partner has surgery and recovery doesn't go as planned. Regardless of the reason, you are now responsible for someone else's well-being on top of your own.
Research conducted by AARP and the National Alliance for Caregiving in 2020 showed that over 53 million American adults served in an unpaid caregiving role for someone aged 50 or older (relative, parent, parent-in-law)*. Caring for a loved one in your life can take on a variety of forms from quick trips to doctor's appointments to helping with daily household tasks and meal preparation. Whether you are new to your caregiving journey or established, you are likely to have moments that can be overwhelming. Here are a few services, currently offered in the Area Agency on Aging of Western Michigan (AAAWM)'s nine-county region, that could help:
Grandparents Raising Grandchildren: Grandparents are often the unsung heroes while raising their grandchildren. Celebrating this bond and providing support is where the Grandparents Raising Grandchildren program shines. These groups offer support through education, training, intergenerational activities, and more.
Healthy IDEAS (Identifying Depression, Empowering Activities for Seniors): This is an evidence-based program that benefits caregivers by integrating depression awareness, self-management of symptoms, community linkage, and leisure education into recreation therapy. Healthy IDEAS is offered throughout our nine-county region in individuals' homes. www.life-ts.com/healthy-ideas
Family Caregiver University: Monthly classes for anyone in a caregiving role. These topics range from community resources, self-care activities, and more. Upcoming classes can be found at www.caregiverresource.net.
Dementia Friends Program: These one-hour informational sessions help organizations and individuals fully understand dementia and how to communicate effectively. Sessions are offered monthly, or by request, at www.aaawm.org/dfmi.
Caregiver Resource Network: This professional network joins together on a bi-monthly basis to share caregiving resources within a nine-county region and to network with others in the fields of caregiving, aging, and gerontology. More info at www.caregiverresource.net.
Counseling and Caregiver Support Group:

Michigan StayWell Counseling is available for older adults feeling lonely and isolated. This free and confidential support is available 24/7 at 1-888-535-6136, press "8" to talk to a Michigan StayWell counselor. They also offer a support group for older adults weekly on Wednesdays at 10 am.
Caregiver Support Groups are available in the region as well, you can visit https://www.caregiverresource.net/support-groups

Respite: This service provides companionship or assistance with activities of daily living for older adults when their primary caregiver is unavailable or looking for support. Respite services are provided as:

Adult Day: Adult Day Centers care for older adults for extended hours of the day. At an adult day center, individuals can take part in activities, exercise, socialize with others, and receive personal care.
In-Home Support: in-home respite is available for up to 24 hours.
Respite Certificate: Respite certificates are available for caregivers age 60+ and may be used as payment at participating agencies.

Transportation: Transportation options for older adults exist to get them safely to medical appointments, grocery stores, and more, helping relieve some caregiver stressors.
Home Delivered Meals: For older adults who may not be able to get out to shop for their own groceries, home-delivered meals can be a great option. They'll receive regular meal drop-offs of well-rounded and nutritious meals.
If you have questions on further support that is available in your county or would like to be set up with the resources mentioned above, you can call the Area Agency on Aging of Western Michigan at (616) 456-5664 or (888) 456-5664.
Source: https://www.aarp.org/ppi/info-2020/caregiving-in-the-united-states.html