Back to School: Grandparents Raising Grandchildren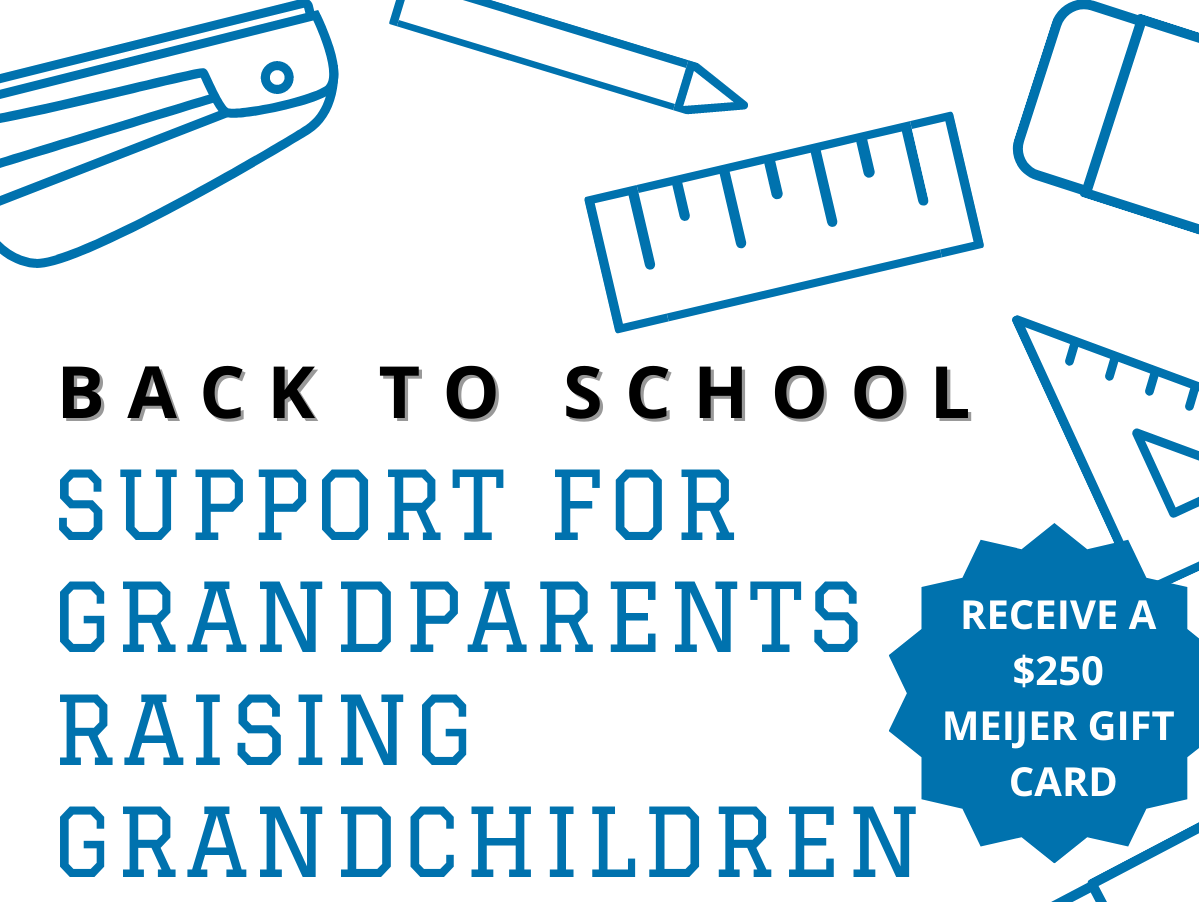 This initiative, supported by the Area Agency on Aging of Western Michigan, will provide a $250 Meijer gift card to grandparents for the purchase of back-to-school supplies and clothing for their grandchildren.
How Many? There will be THIRTY $250 Meijer gift cards available for grandparents raising their grandchildren

Who qualifies? Individuals must meet the Older Americans Act definition of Kinship Care and live within the nine-county region. This region includes the counties of Allegan, Ionia, Kent, Lake, Mason, Mecosta, Montcalm, Osceola, and Newaygo counties.

How to apply? Complete a NAPIS Form with your partner agency. Need to be connected? Reach out to Barb Nelson: Barb@aaawm.org or Sabrina Minarik: SabrinaM@aaawm.org
Deadline for submission: Friday, August 12
Note: If more than 30 NAPIS forms are received, we will be selecting grandparents to receive the gift cards based on priority criteria. Gift Cards will be mailed out by AAAWM to selected grandparents on Wednesday, 8/17.
You can also distribute the flyer here!