An Update on Food Resources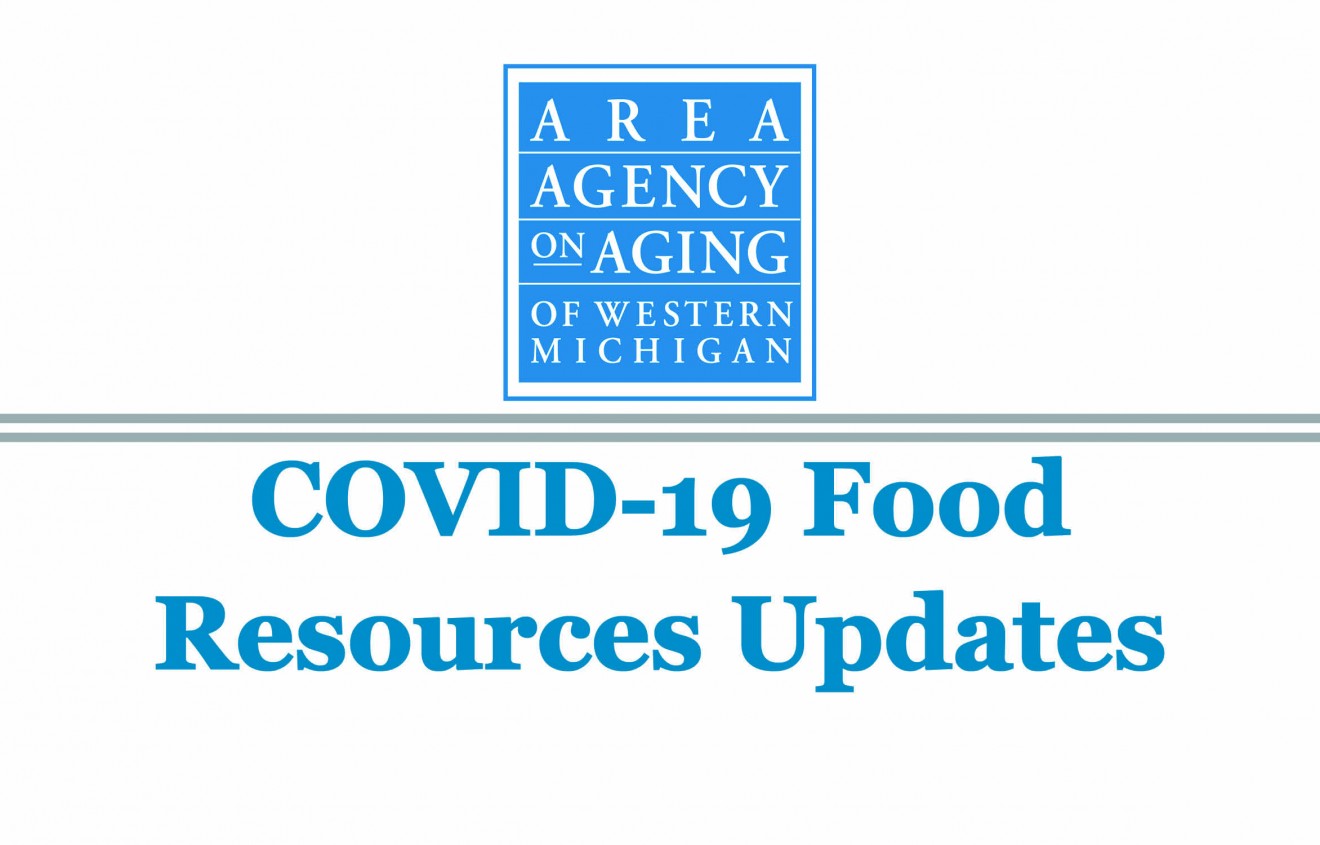 An Update on Food Resources
You may have seen that the Michigan Department of Health and Human Services (MDHHS) Aging and Adult Services Agency and the Food Bank Council of Michigan are facilitating a Virtual Food Drive to supply seniors in need with quarantine food boxes. We are glad that this will make a positive impact for seniors in our area, however, we would like to make it clear that we have only been allocated a small number of food boxes for West Michigan. At this time, all of the boxes have already been assigned to individuals. Individuals should not travel to senior centers and other sites looking to get a box.
If you require immediate access to food resources, please see the list below or call our office at (616) 456-5664.
1. Meals on Wheels of Western Michigan Senior Pantry and the Community Food Club for those that are 200% of poverty (call for income criteria)
Meals on Wheels Western Michigan Pantry- 616-364-1104

Community Food Club- 616-288-5550
2. Early shopping hours at local groceries stores: view a list
3. Homebound older adults may qualify for Home Delivered Meals through Meals on Wheels Western Michigan
They are now prioritizing clients using CDC guidelines when screening new clients for eligibility. 616-459-3111
4. Shipt or other grocery delivery services. Watch our video on how to order via Shipt here.
5. Paying for meals delivered through the mail
6. Feeding America West Michigan's Mobile Food Trucks: view schedule
7. Call 211 – The Heart of West Michigan United Way will likely refer you to a local pantry and/or go through some of the options listed above
8. Watch Area Agency on Aging of Western Michigan's helpful videos on topics ranging from mindfulness to using Shipt, see videos here