2023-2025 Older Americans Act Proposal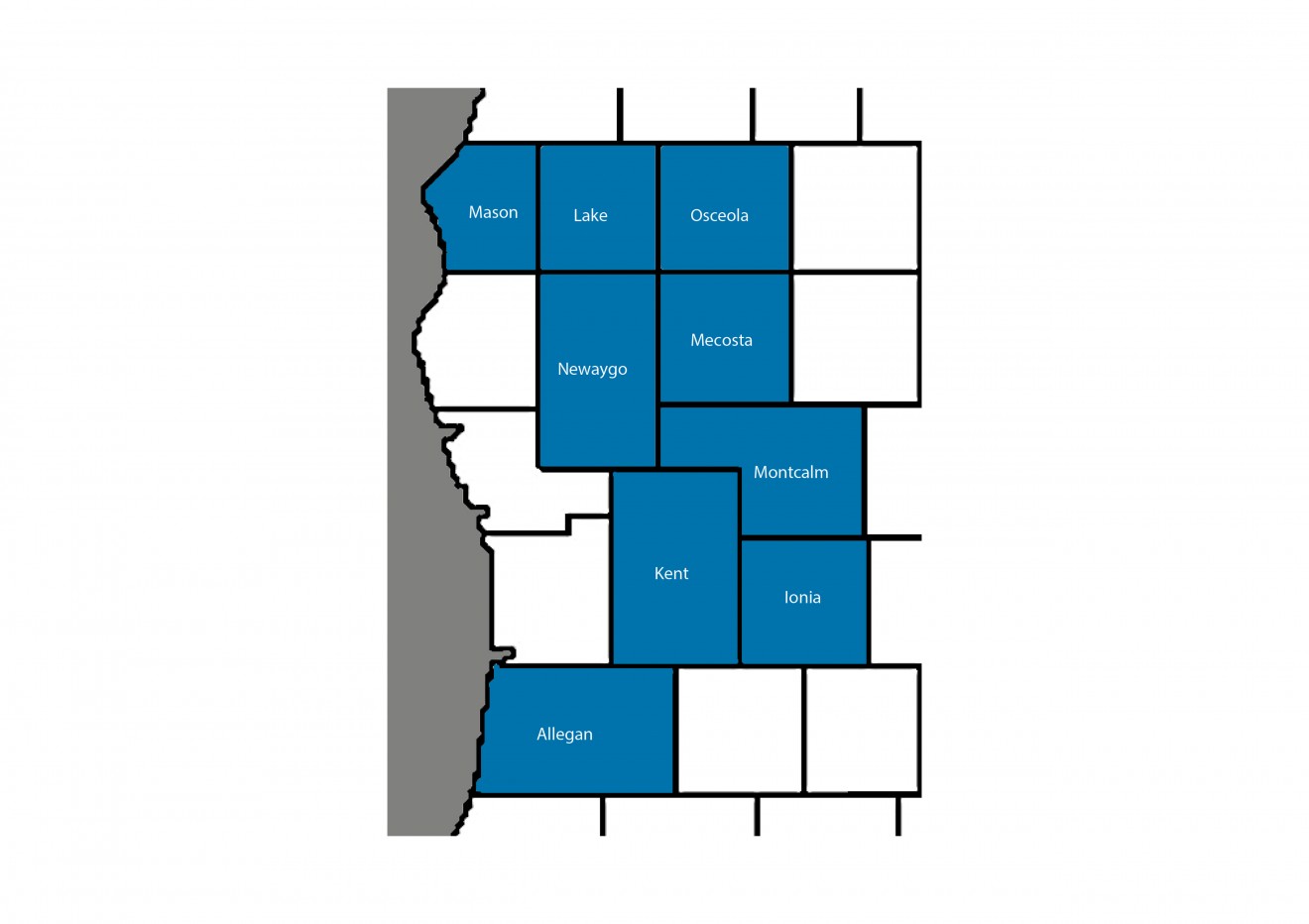 The Area Agency on Aging of Western Michigan (AAAWM) is seeking proposals to provide contracted services funded under the Older Americans Act (OAA) in Region 8. This is a separate funding stream that provides services to clients who may not be receiving services through the MI Choice Waiver or Care Management programs.
Region 8 includes the nine counties of Allegan, Ionia, Kent, Lake, Mason, Mecosta, Montcalm, Newaygo and Osceola. This proposal process is for three years, Fiscal Years 2023-2025. The funding awarded will be for the first year of the three-year proposal cycle, Fiscal Year 2023 (October 1, 2022 through September 30, 2023).
ALL proposing agencies will complete the FY 23 to 25 OAA Proposal one time only (packet #1).
For each of the following services, please complete the corresponding packet application below:
DP/HP
Caregiver Support Services (see packet #4 for all Caregiver services)
Senior Center Staffing
Nutrition (Congregate and Home Delivered Meals only)
Elder Abuse Prevention Education
Transportation Services
For any other services outside of #3-8, complete the General Service, Design, Description, and Budget packet attachment (#2) for each service.
In addition, all proposing agencies will attach each of the items listed below to the proposal.
Organizational Chart
List of Board of Directors with their affiliations
Agency or Service Brochures (if available)
Annual Report (if available)
All completed documents must be emailed to Proposal@aaawm.org no later than 12:00 pm on Wednesday, May 4, 2022.
Proposal Documents
2. General Service Design, Description, and Budget
4. Caregiver Support Services Application
5. Senior Center Staffing Service Application
6. Nutrition Services Design, Description, and Budget
7. Elder Abuse Prevention Education Application
8. Transportation Service Application